Through the Board you can hold a remote lesson and - at the same time - collaborate in real-time writing and annotating on the WeSchool Board.
In addition to the basic functions, which you can read by clicking here, you can activate audio and video to better communicate with the participants and interact in a shared environment designed for teaching.
ATTENTION: This feature is available only for Pro and Enterprise plans.
Access the Board with audio and video
You can access the Interactive Board both from PC and via mobile. Click on the Enter button to join the online lesson: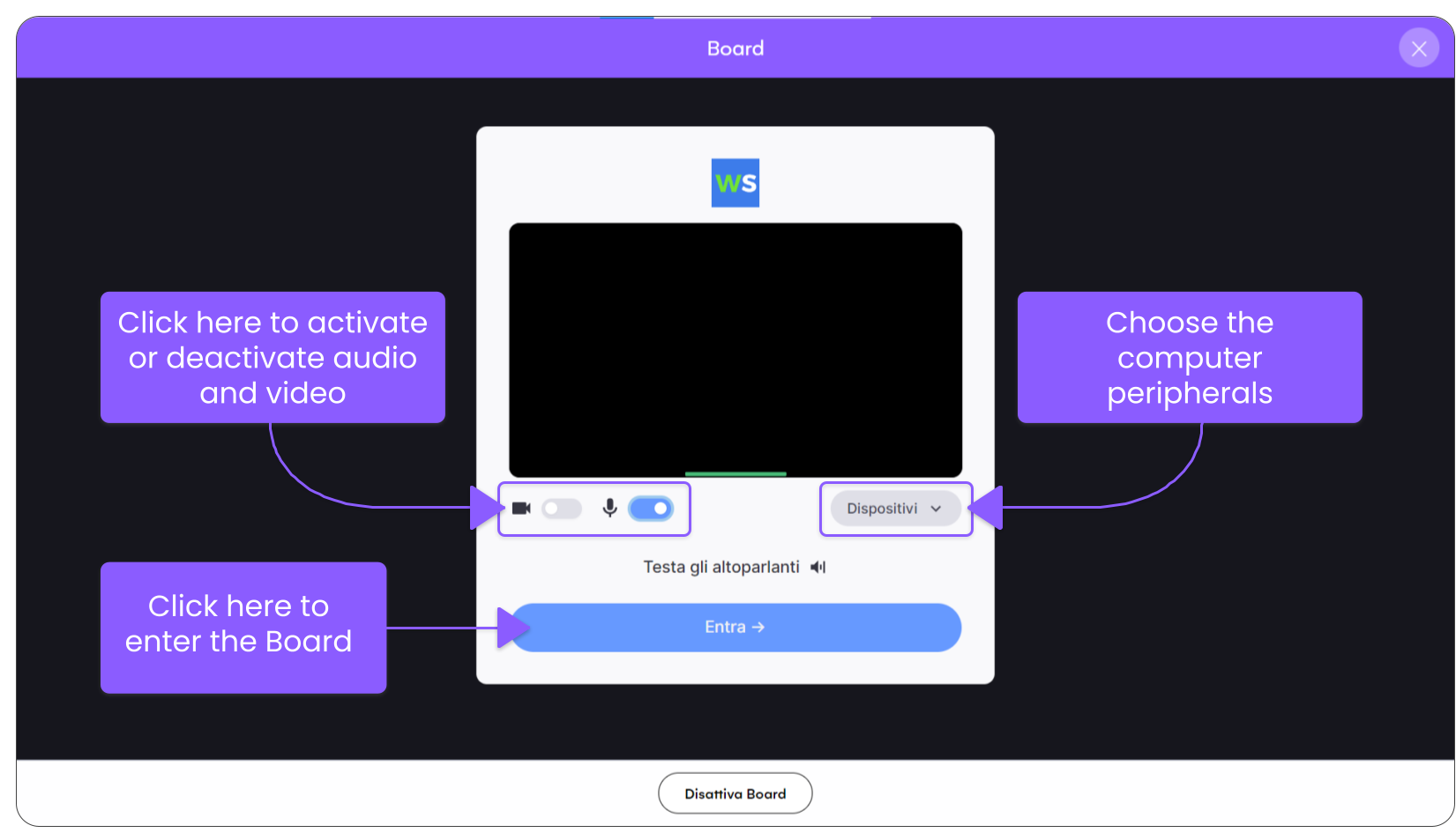 ATTENTION: At the first access you must consent to use the camera and microphone. Without this permission, accessing the Board with audio and video will not be possible.
The functions of the Interactive Board
Once inside the Board, as in any video conferencing service, you can manage audio and video and share your screen. In addition, you can take a screenshot of your video or another participant's video and add it to the Board itself.


To manage both the other participants' video windows and the Whiteboard, you can change the screen layout, choosing whether to see the videos on full screen, in a sidebar or move them freely on the Board itself: