The Management Dashboard makes managing and monitoring all the learning activities in a Space easier. Through the Dashboard, you can centrally configure the Groups which belong to your Space, manage its instructors and learners and view a series of data showing users' engagement.
ATTENTION: this feature is available only for the Pro and Enterprise plans. K-12 schools can request the Management Dashboard for free.
The Dashboard consists of three main sections:
Groups: from this section, you can view and manage the Groups in the Space. For example, it shows when they were created, how many members belong to the Group, and if each Group is active or inactive. In addition, you can activate or deactivate a Group or duplicate it together with its contents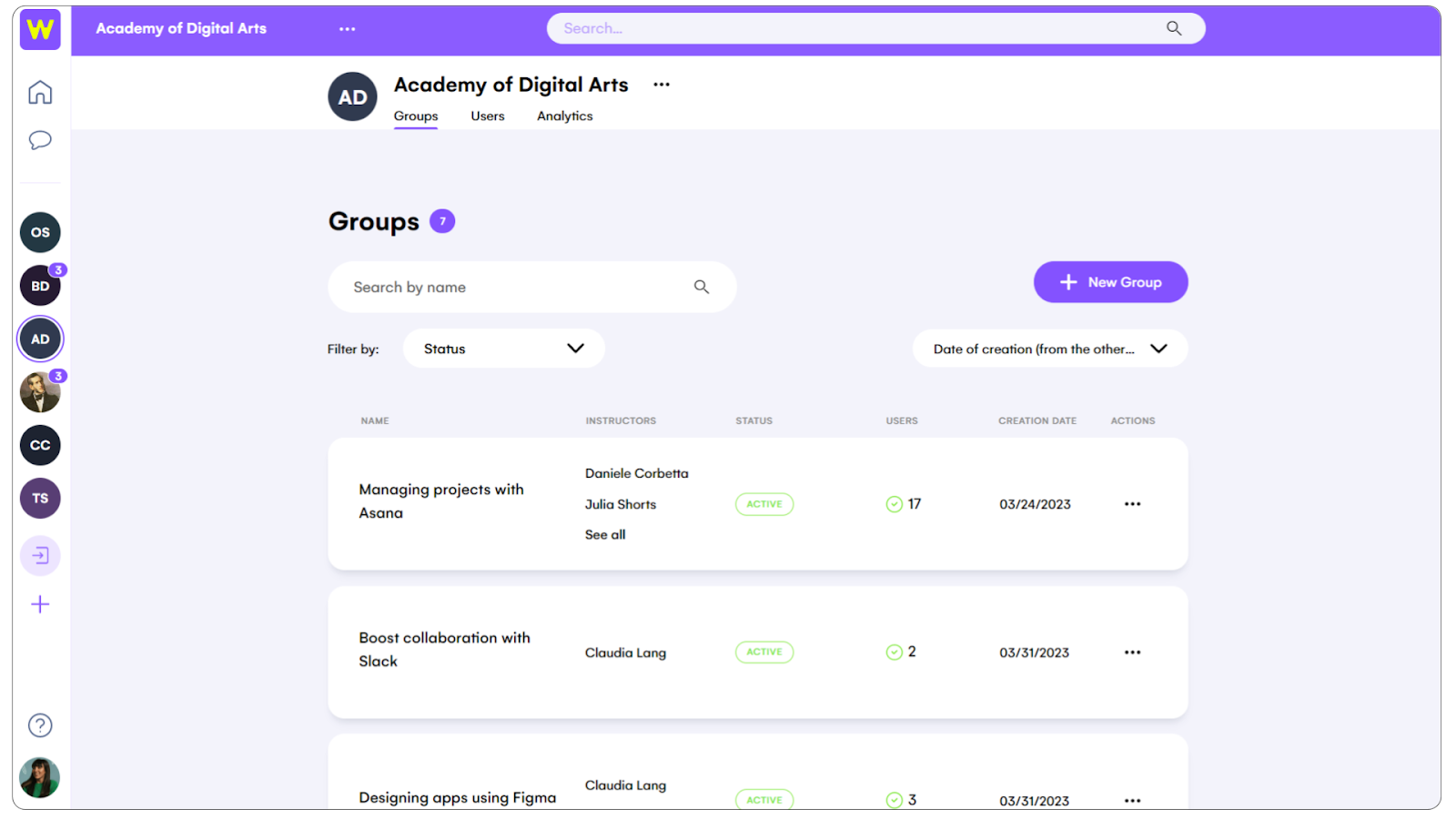 Users: here you can manage all the accounts who have joined the Space. For each user, you can see the email address, how many Groups the user belongs to, and the registration date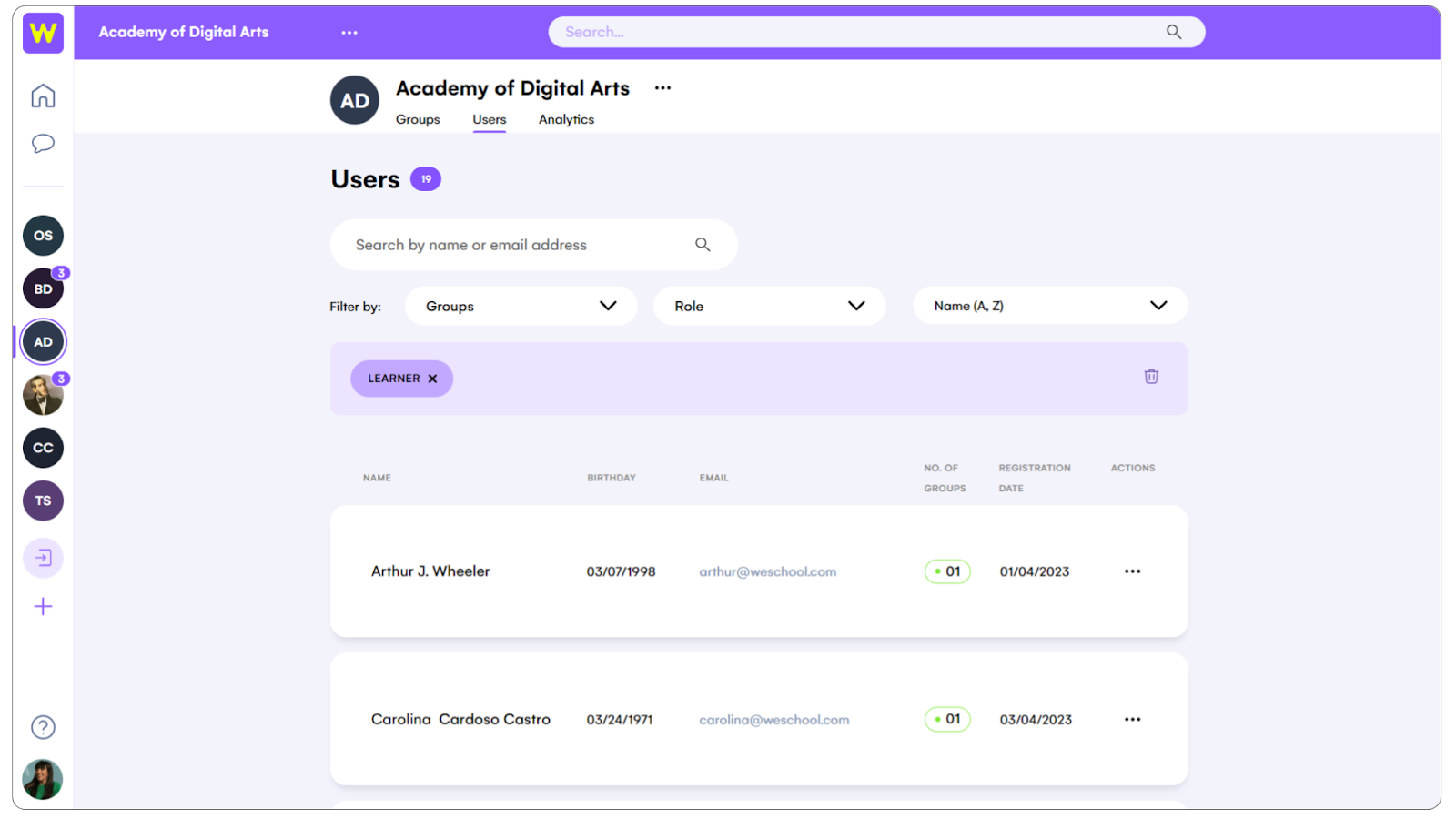 Analytics: it enables you to view meaningful data about users' engagement in daily in-app activities. For example, it collects data such as the engagement rate - based upon the users' interactions - and the total hours of training carried out, that is all the hours spent within the platform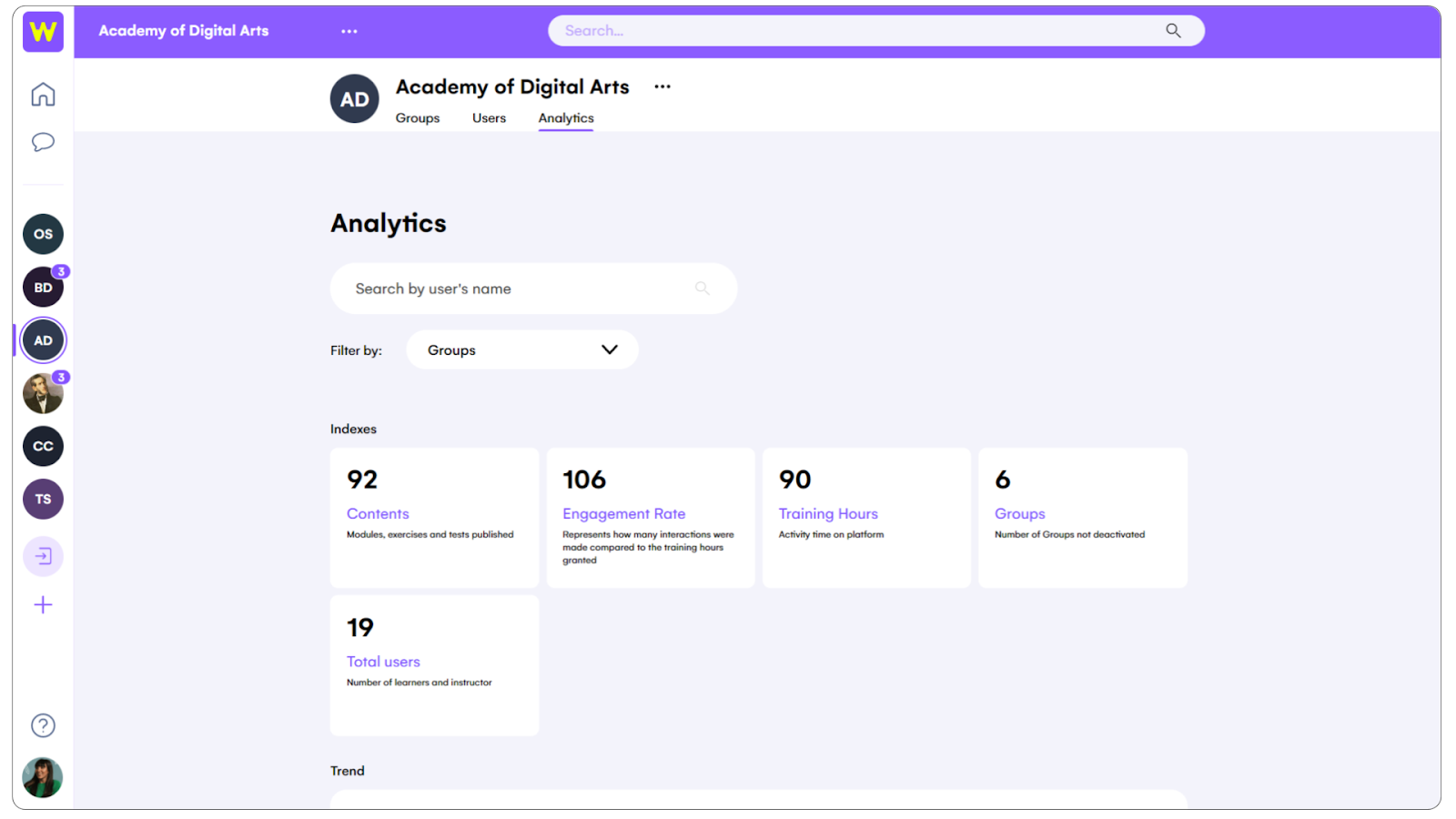 The Analytics page offers both a general overview or filtered views by user or Group. Through graphs showing how the involvement changes over time, the data are easy to consult and provide valuable insights to improve training delivery through the platform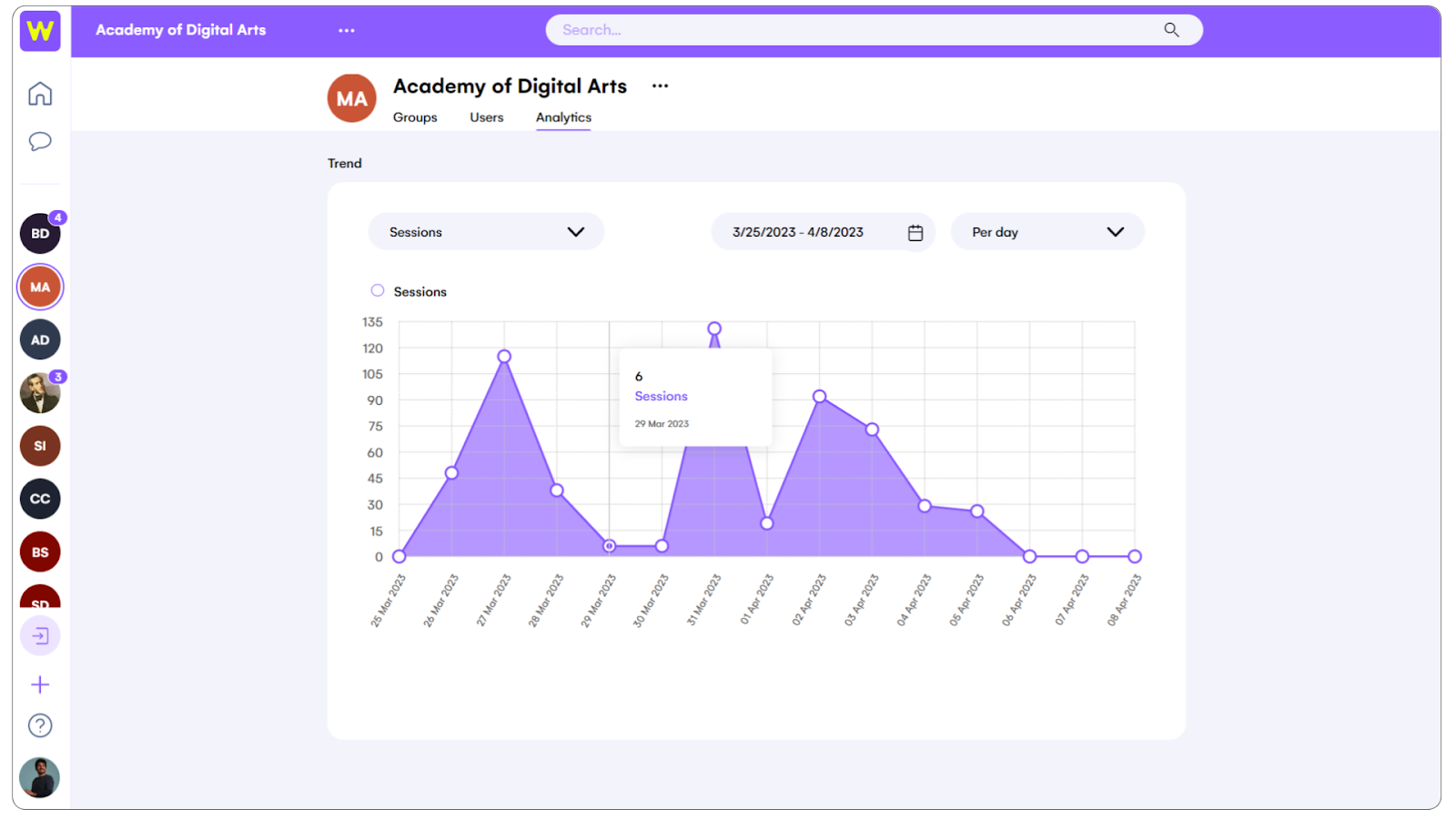 PLEASE NOTE: from the Space settings you can select the Space's users able to access the Dashboard.