When an Assessment has been delivered, both the instructor and the learner can enter comments and create a discussion on the Assessment itself. With this feature, you can help the learner step by step, identify mistakes and give general feedback; the learner, on the other hand, can ask for clarification and explanation.
Specifically, you can:
Explain mistakes and

indicate what to revisit

by adding a link to a WeSchool Board.

Explain mistakes and ask to

redo questions with an open answer and with attachment that has not gone well; you will find the tutorial in this link

In the case of a Test, which isn't repeatable, you can explain errors and the final grade

In the case of passing a Preliminary Assessment in a Board, you can comment positively and invite them to access the next content; here is the

link

to set requirements in Boards.
When a comment is sent, you will receive a notification, which is visible from the bell at the top right.
PLEASE NOTE: Both the instructor and learner can enter the first comment and start the discussion.
To comment on the test:
Open the individual performance

from the learner's Exercise or Test

In the right-hand sidebar

you can start a conversation

. From the speech bubble icon, you can open or close the Sidebar, while the number indicates how many messages are in the conversation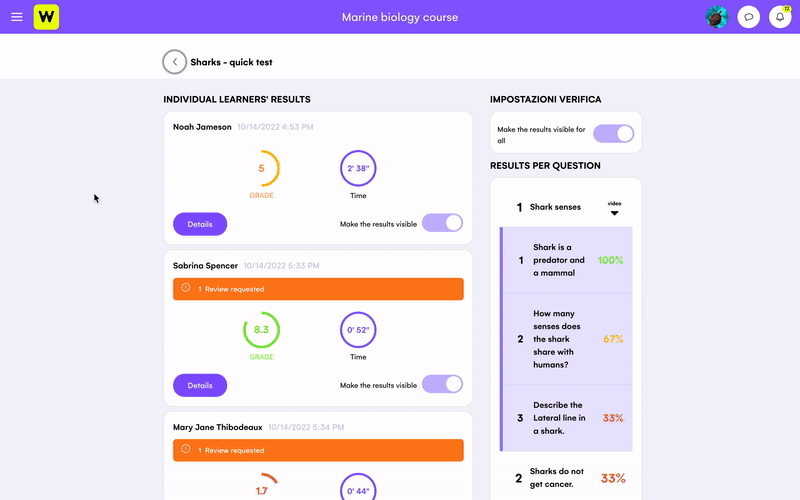 PLEASE NOTE: The comments on an Assessment are private and visible only to the instructor and learner that took the Assessment.
Type the message text and

click on the Comment button

to send the message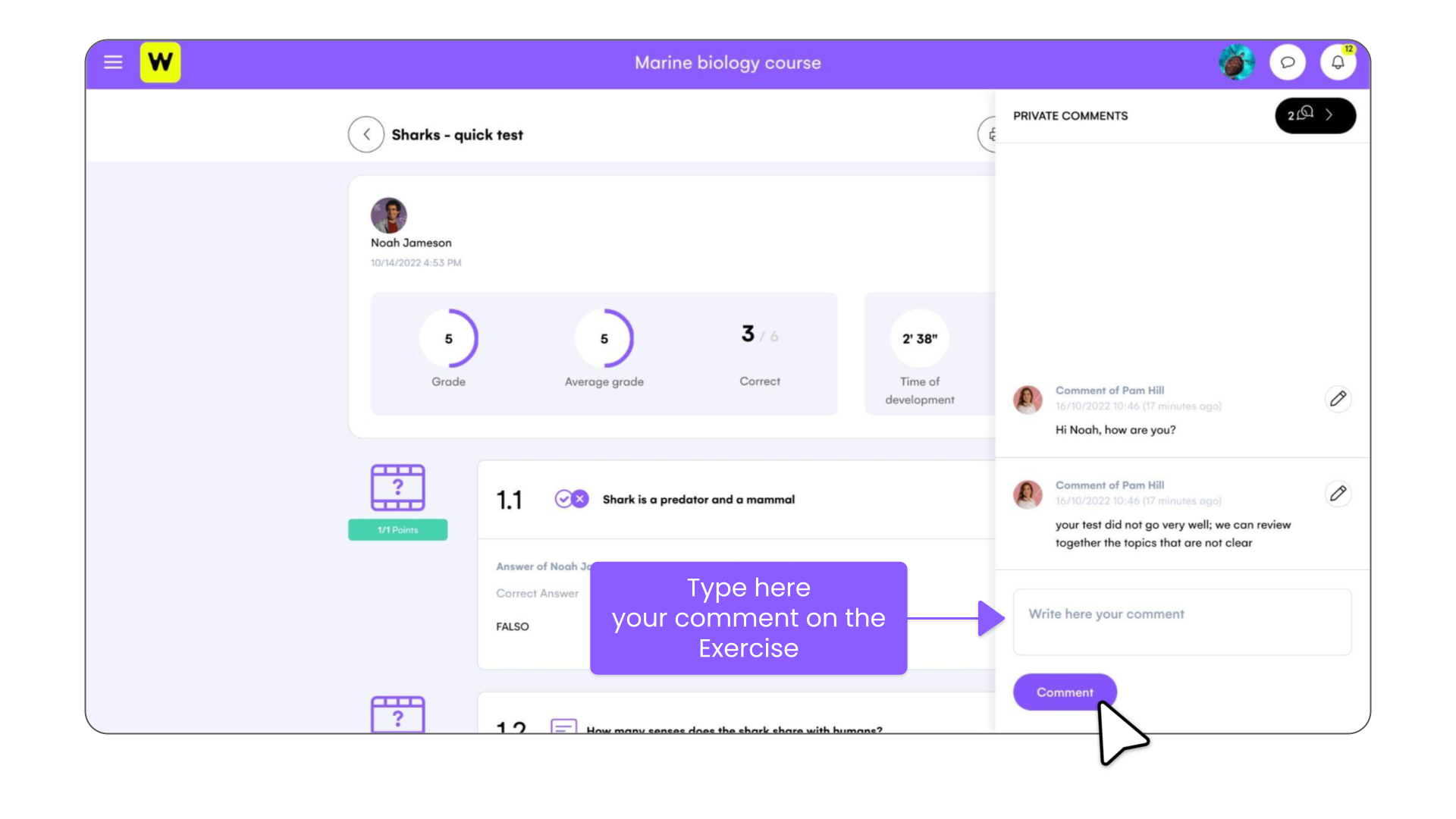 PLEASE NOTE: Upon receiving a new message the recipient will receive a notification and, by clicking on it, will be automatically redirected to performing the Assessment.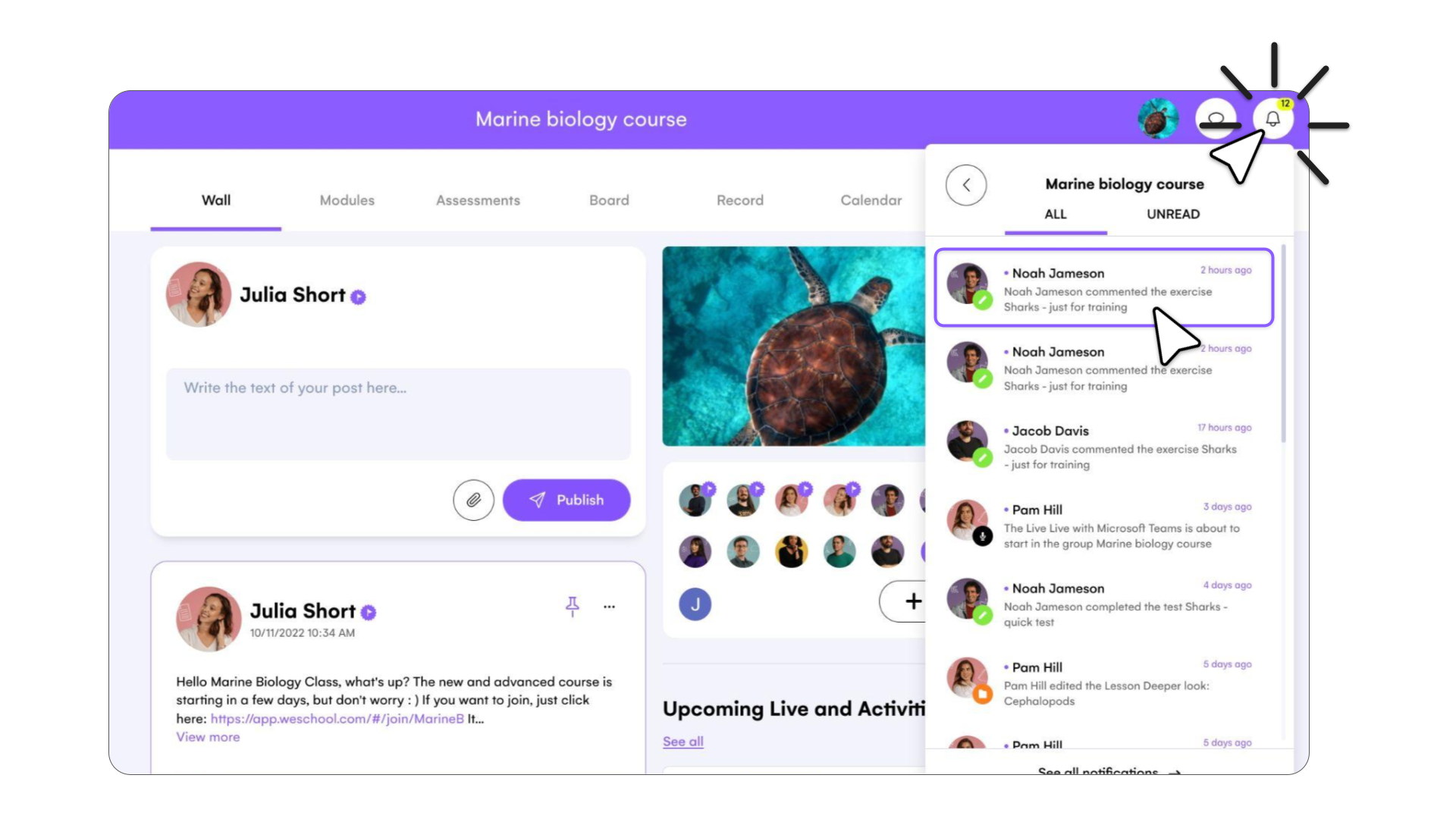 As in a chat, you will be able to see the whole exchange of previous messages in the box and eventually edit them by editing on the pencil icon.