This tutorial will show how to review open-answer questions requiring manual revision from an instructor. Here you can read:
PLEASE NOTE: only Open answer and Answer with Attachment question types need an instructor's review: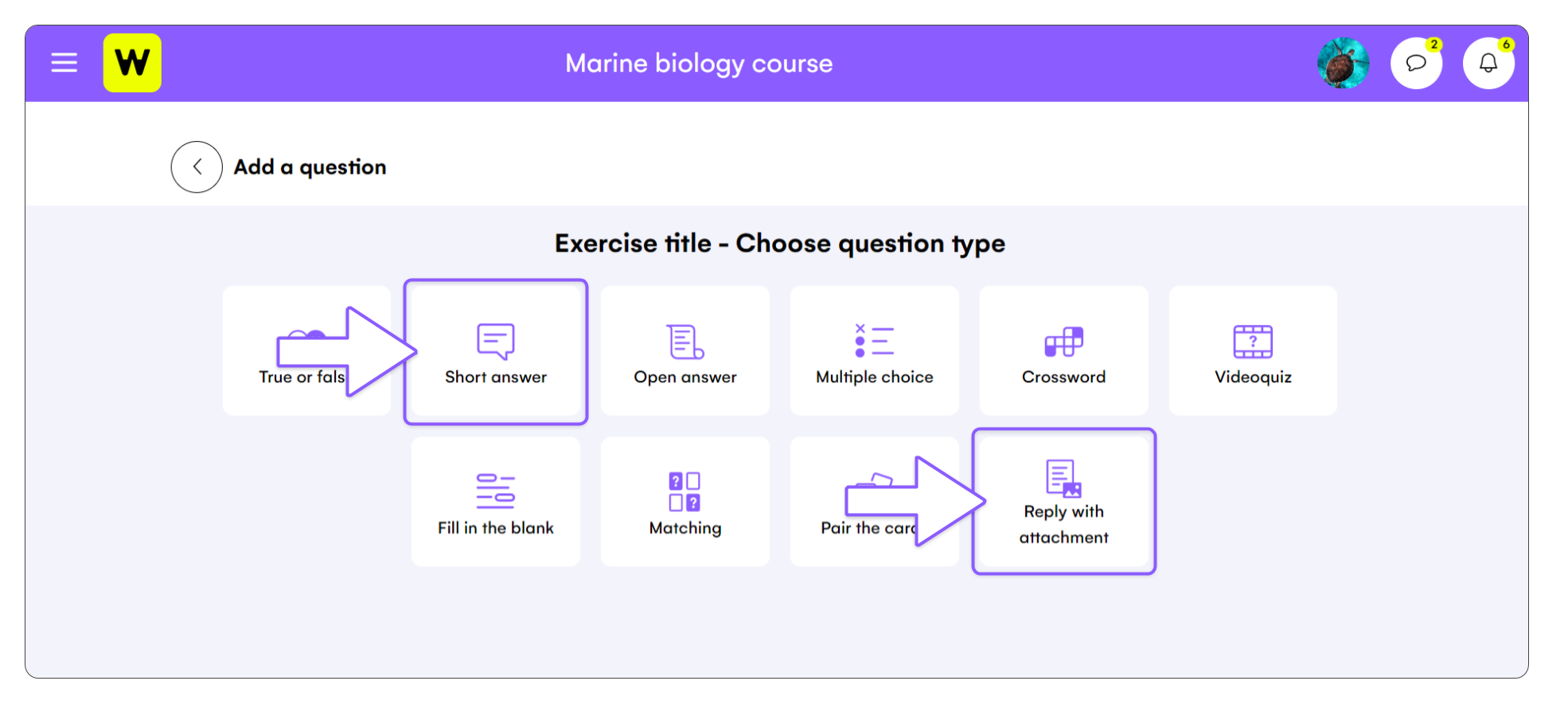 Identifying an answer that needs a review
All Assessments containing a question that requires an instructor's corrections are highlighted by this NEED REVIEW yellow alert in the Assessments section: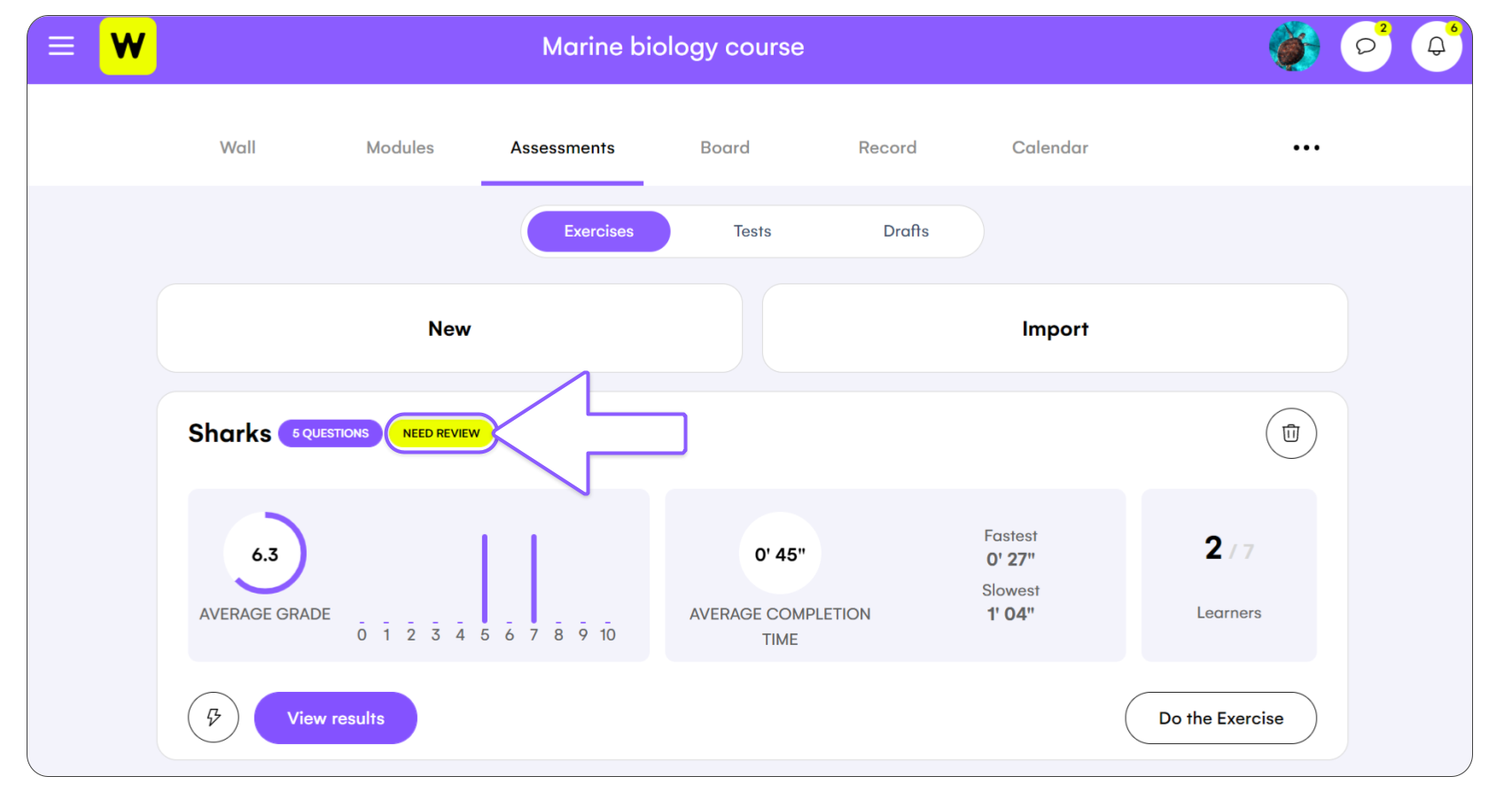 You can also quickly identify them from the Record, where you can filter Exercises and Tests containing open-answer questions still to be graded from the top menu. Unreviewed questions are also highlighted by this ⚠ alert: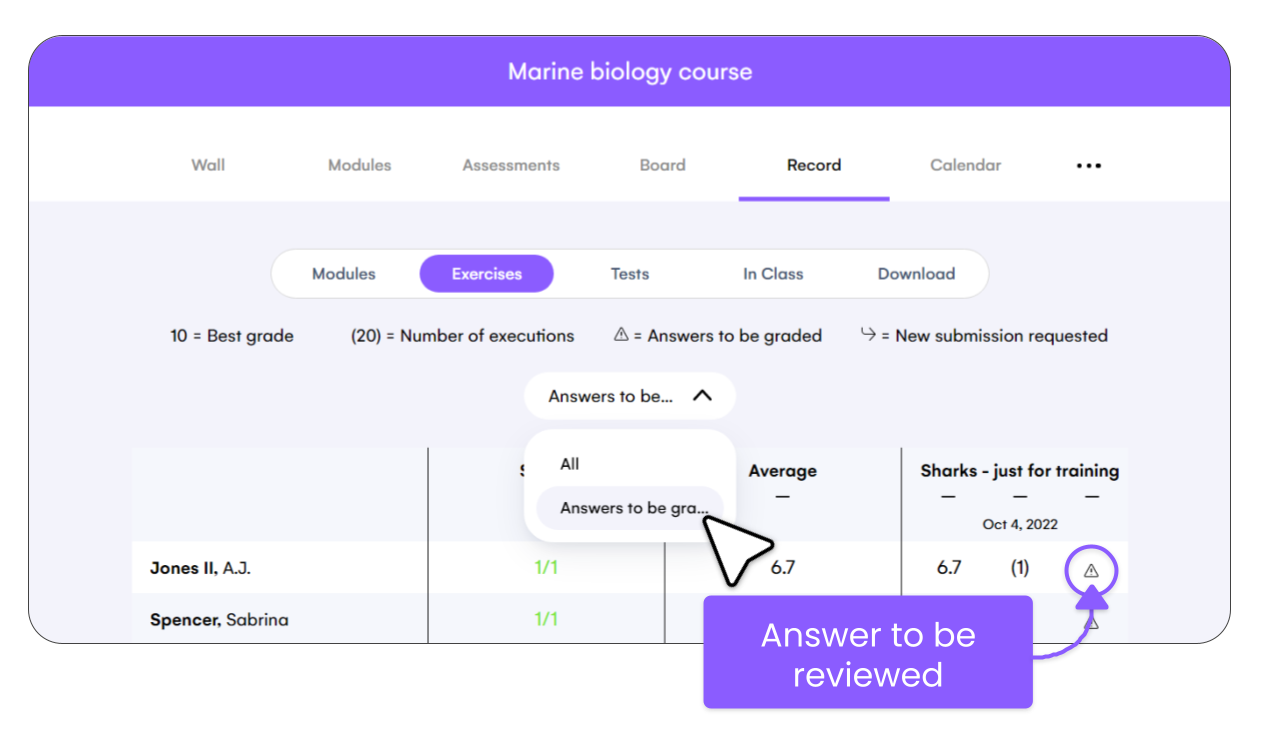 Here's a guide about the Record and how to use it.
Once you've opened the Assessment, click on the orange alert to see the open-answer questions still to be graded: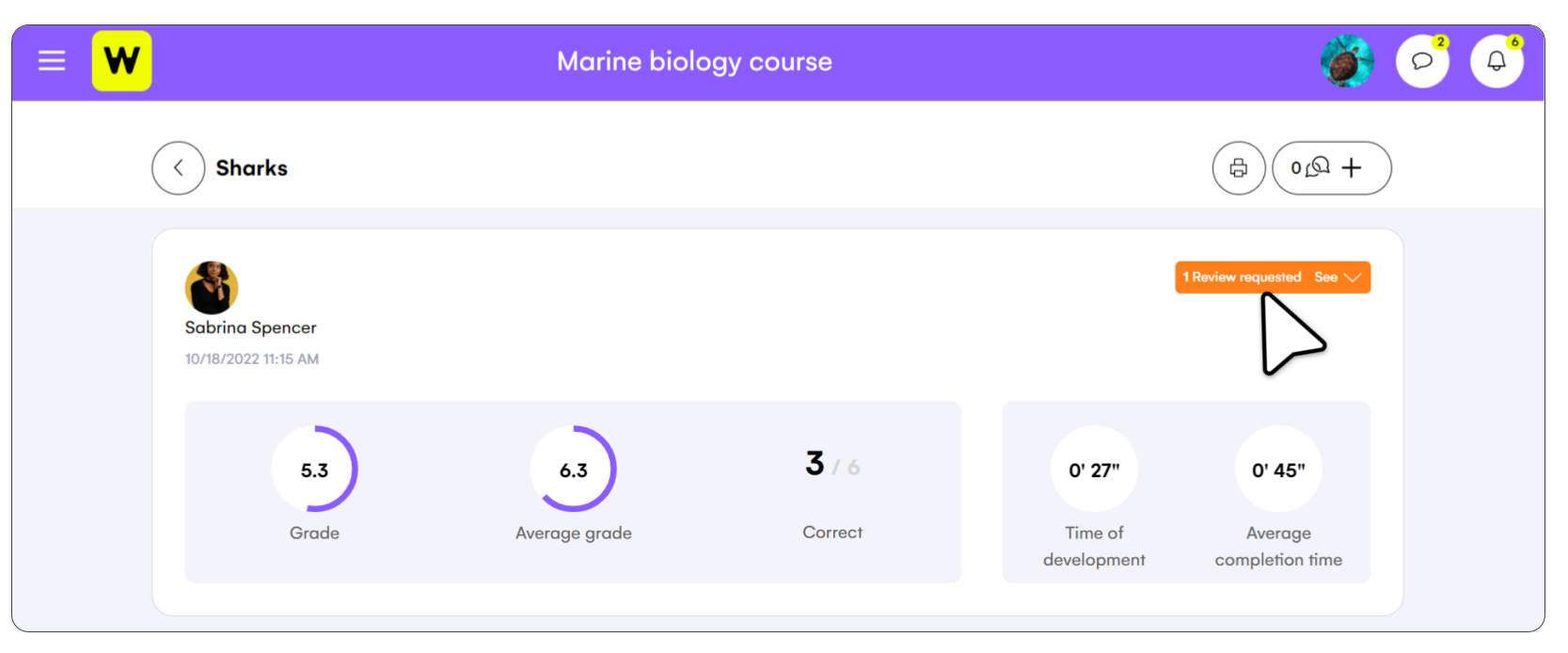 Reviewing a reply to an open-answer question
From the box reserved for reviewing open-answers question to be, you can:
read

the learner's reply. In an Answer with Attachment, you can also view the resource that the learner has added

give feedback

to the student

;

for example, you can type, "

Pretty much on track, but you could have developed the answer better

" or

"Great job! That's a very exhaustive reply"

insert the score by manually entering how many points to assign to the answer.
You can read here how to assign custom points to each question
PLEASE NOTE: an answer is considered correct when a score of at least 60% is awarded. For example, 3 out of 6 would be incorrect, whereas 4 out of 6 would be correct.
At last, click on Review: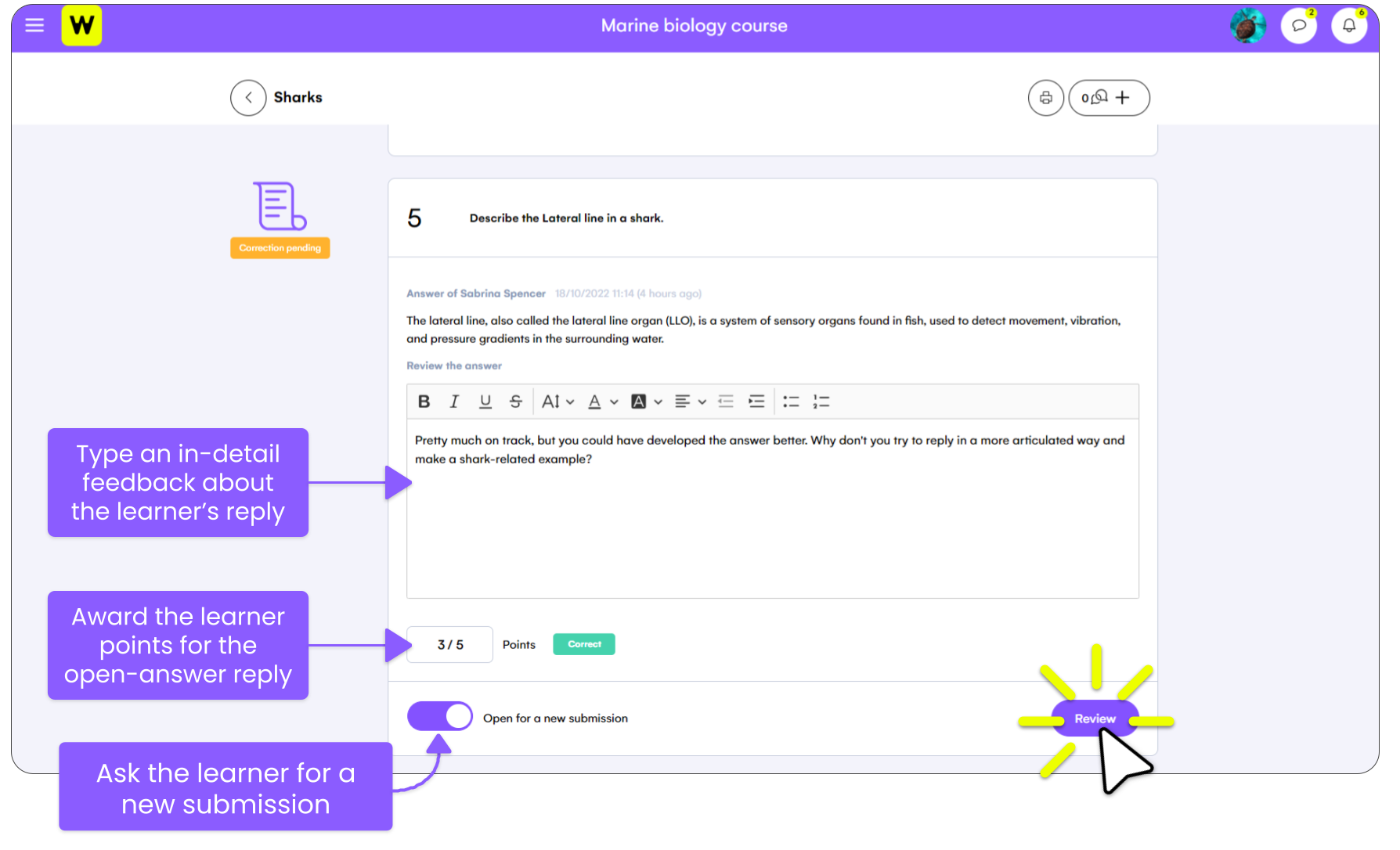 After the review, you can still see both the learner's replyas well as your feedback. You can also edit or remove your review: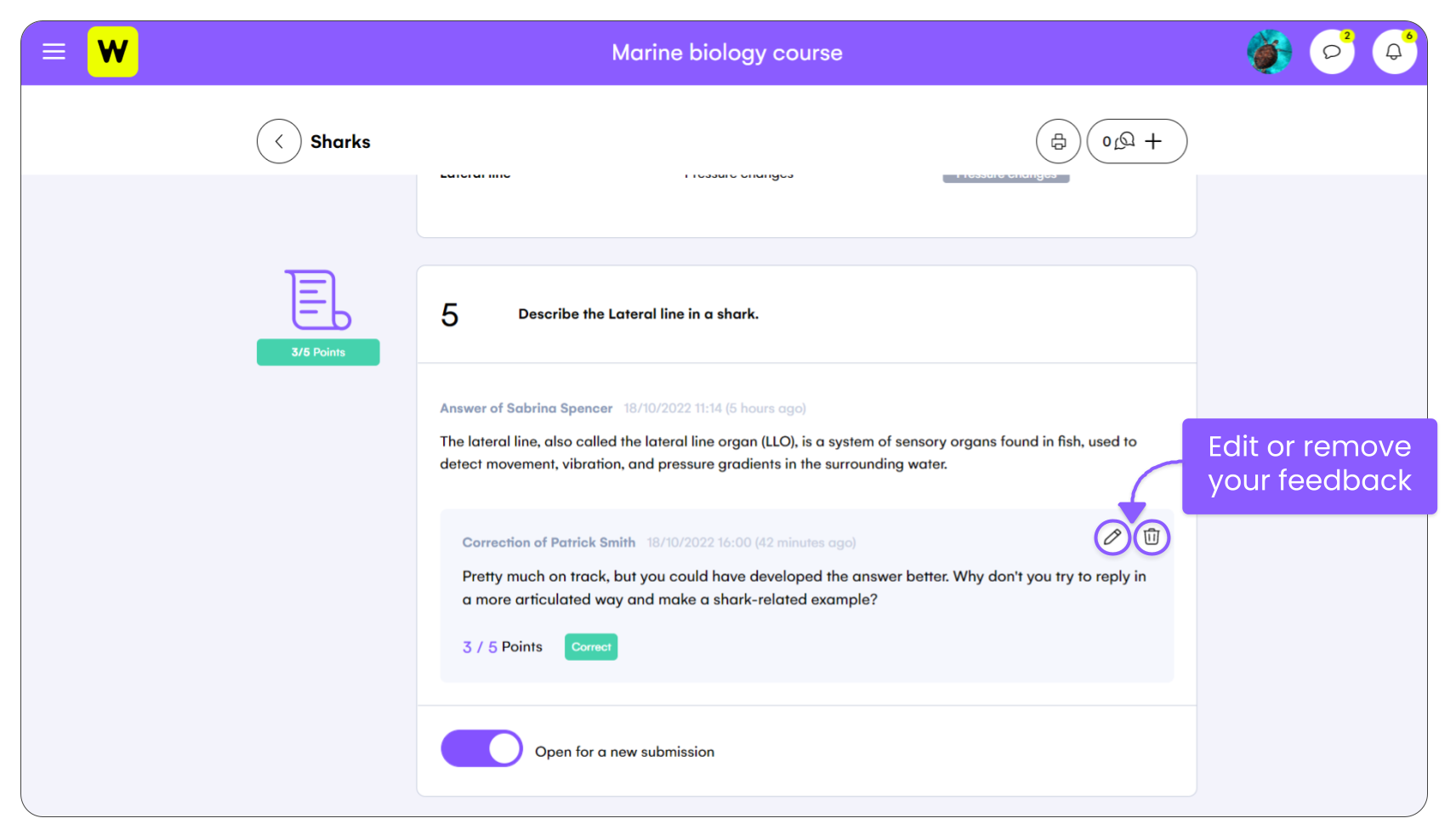 PLEASE NOTE: reviewing an open-answer question is necessary to determine the learner's overall grade.
You can also decide to hide the Test results from a learner before your review. Here you read how to make the results public only after an instructor's review.