You can save the content of a WeSchool Board to your device so that you can use it later, as well as in other Groups, or make it available to your learners by uploading it to a Module. In particular, you can:

PLEASE NOTE: when you turn the Board off, your content is not removed and it will still be visible once the Board is re-activated.
Downloading the content of a Tab
By downloading the content of a Tab, you can make it available to all Group members, even after deactivating the Board, for example by inserting the Tab as an image into a Module to let your learners review it independently:
If you are working on a Whiteboard tab, you can download it as an image.

Right-click on the Tab

and, from the dropdown menu, select

Download as image: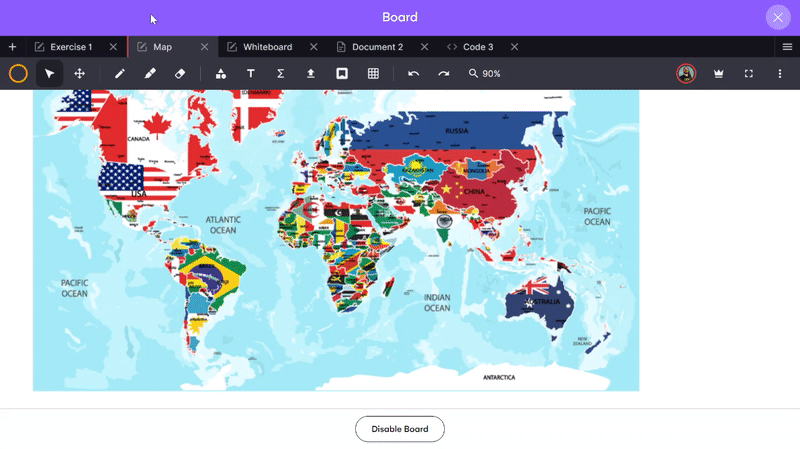 You can

download the contents from a Code Tab or Document Tab

in the same way, in either .html format or in the programming language format (for example, .py, if you've written the code using the Python editor):
Downloading the entire Board as a ZIP file
You can use this function to save an entire Board and then use it later, directly from the WeSchool Board, even from other Groups.
To download all the Board Tabs simultaneously, click on the three dots in the top right and select Export from the dropdown menu. Then confirm to start the download: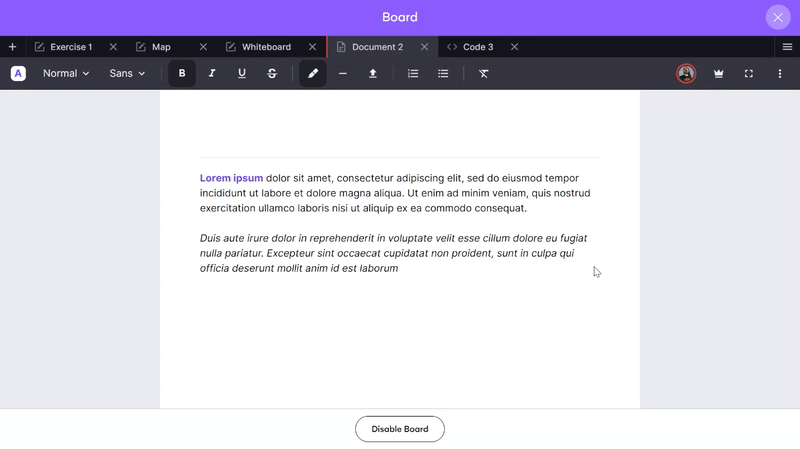 Finally, you can reload content on the WeSchool Board from the start menu or from the + key in the top right. Select Import zip and then the previously exported file from your device archive: