WeSchool Board enables you to collaborate in real-time with your learners through a shared writing space with all members of the Group. You can write and draw, just like on a Whiteboard, and create and share educational content and interact with your learners directly from the Board.
Remember that in a WeSchool Group only instructors can activate the Board; learners will therefore only be able to access it after the instructor has enabled it.
How to turn on the
Board
To turn on the Board for all members of your Group, click on Board in the top menu, and then on Enable the Board:
Using a smartphone, you can turn on the Board directly from the Wall by clicking on Board below the cover image. Then click on Enable the Board: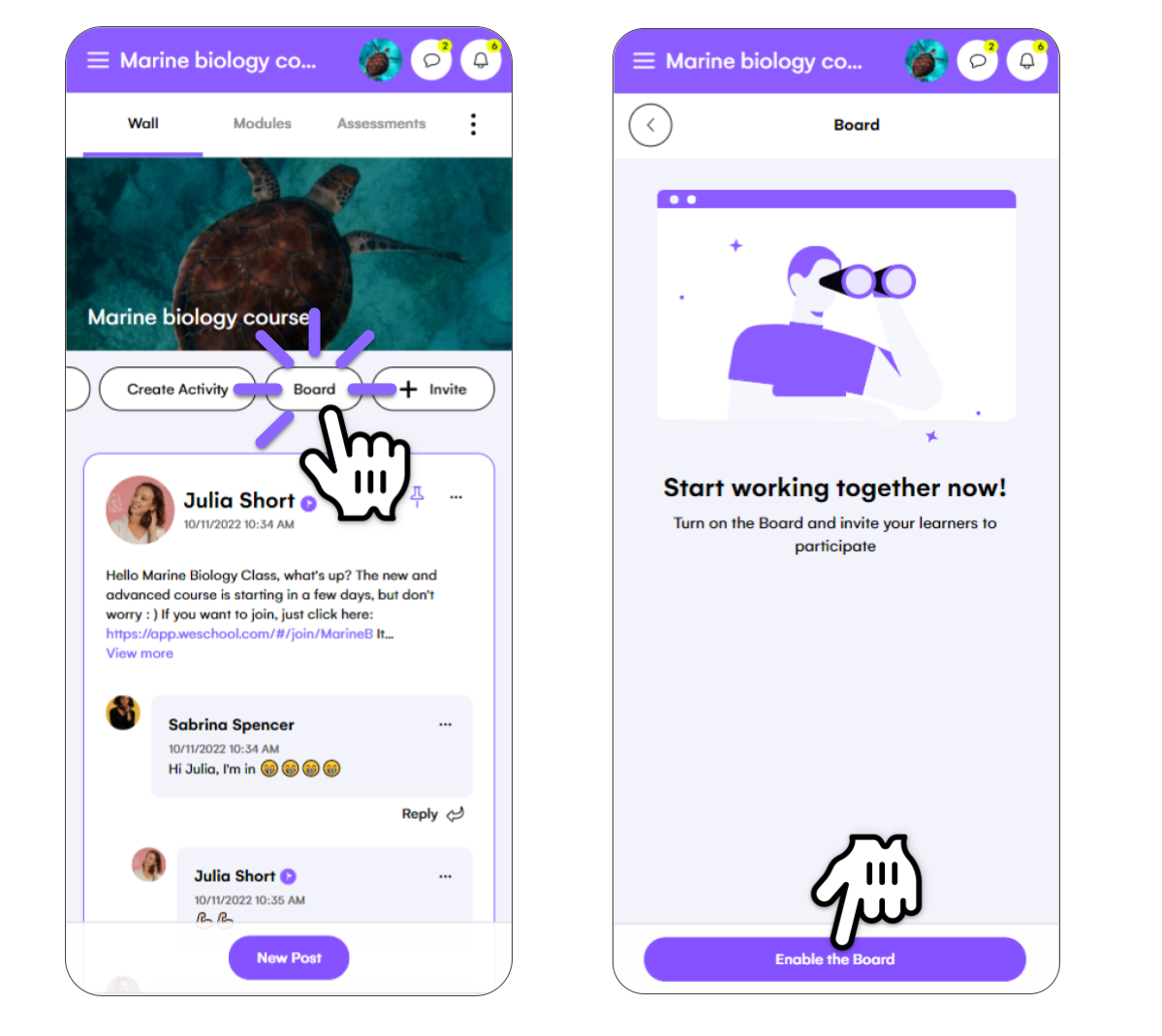 PLEASE NOTE: we recommend you use the most up-to-date version of the most recent browsers (such as Chrome or Firefox).
Once enabled, you can choose between three different types of tabs to collaborate with learners:
a

Whiteboard

, to draw, write by hand, and mages and teaching resources as well

a

Document

, to type within a collaborative text editor, similar to Google Docs;

a

Code editor

, for writing code.
You add multiple tabs within the same board, by clicking on the + button at the top left: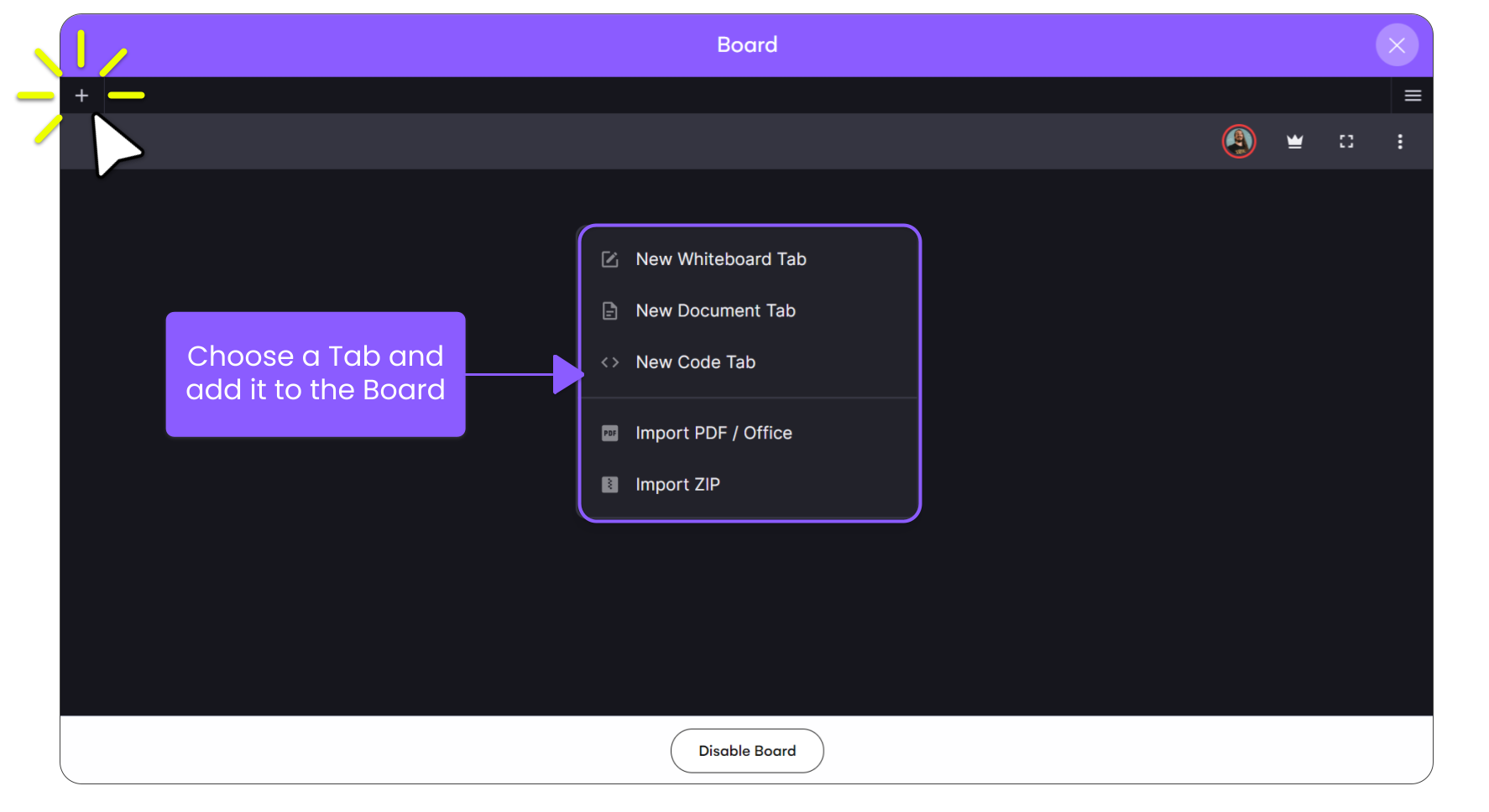 How to turn off the
Board
To turn off the Board, click on Disable Board at the bottom of the page; the Board will automatically deactivate for all Group members. You can also exit the Board without turning it off by pressing the x icon in the top right to let the Group members access the Board and its tabs: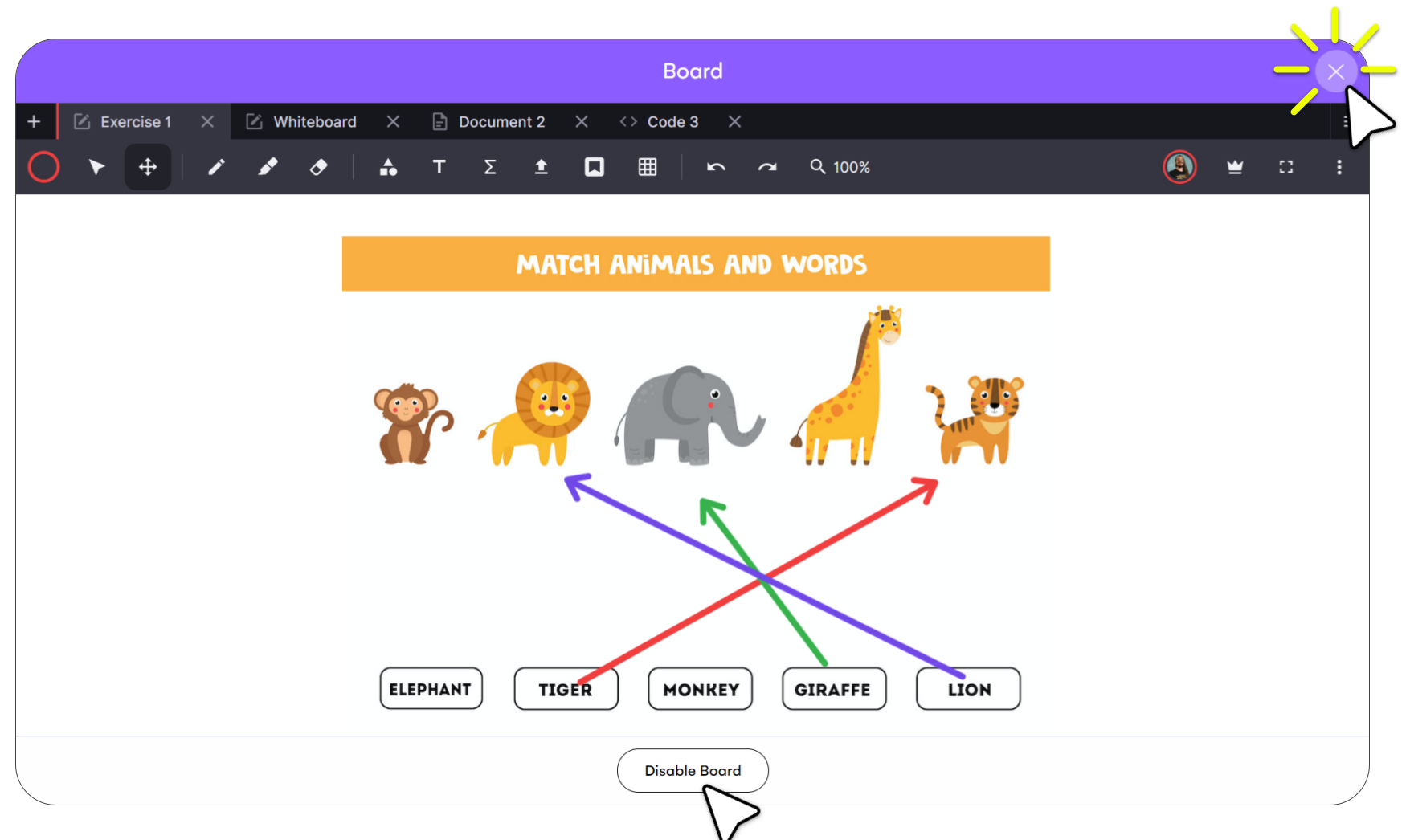 PLEASE NOTE: when you disable the Board, its contents are not deleted and you will be able to view them once reactivated. You can also save the Board tabs on your device.