If you sent a message with a mistake, a typo, or to the wrong recipient, you can delete the message so that it is no longer visible to the recipient.
To delete a message, drag the cursor over it, and a trash can icon will appear next to it. Click on the trash can icon and confirm the cancellation from the following dialog box: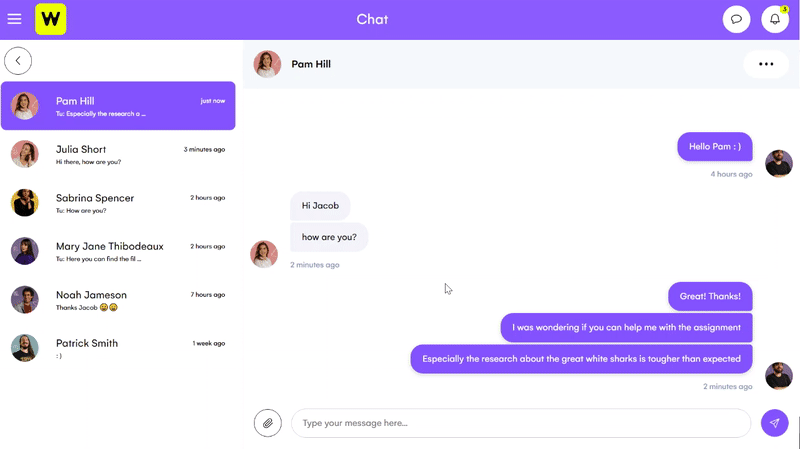 As you drag the cursor over the message, there is also a second icon showing two overlapping sheets. Click on it to copy the message.
You can also delete a message that contains an attached file: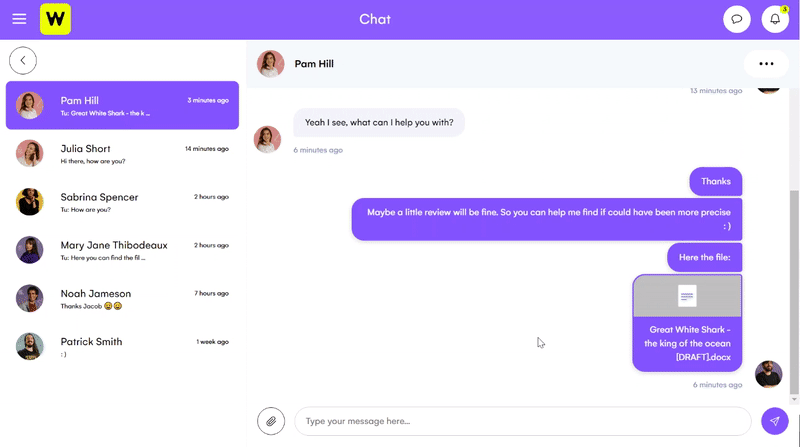 If you are chatting from a tablet or smartphone, long press on the message you want to delete then tap the trash icon and confirm the cancellation: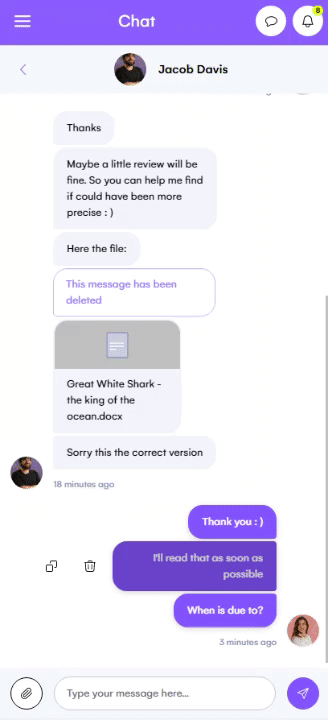 PLEASE NOTE: any deleted message will be replaced by the following warning, both for the sender and the recipient: