This tutorial will show how to hide the results of a Test until it is corrected, which enables instructors to decide when learners will get their answers reviewed.
Hiding the results will help you verify the preparation of the Group members from the WeSchool Group and ensure that learners don't pass around correct answers, even if the Test is taken remotely. You can also pair this feature with the possibility of randomly arranging each learner's questions within the Test.
PLEASE NOTE: this feature is only available for Tests. Here you can read a complete breakdown of the differences between a Test and an Exercise.
Hiding Test votes and results
After you've set the Test up, click on the cog in the top right to open the Test Settings. Under Public Vote and Results, choose when vote and results will be returned:
select

At the end of the test

to enable learners to see their results as soon as they've completed the Test. Please remember this is the default option.

select

After the instructors' corrections

, to allow learners to see their results only after the review.
PLEASE NOTE: before accessing the Test Settings, you must have saved the Test draft.
Then, click Save: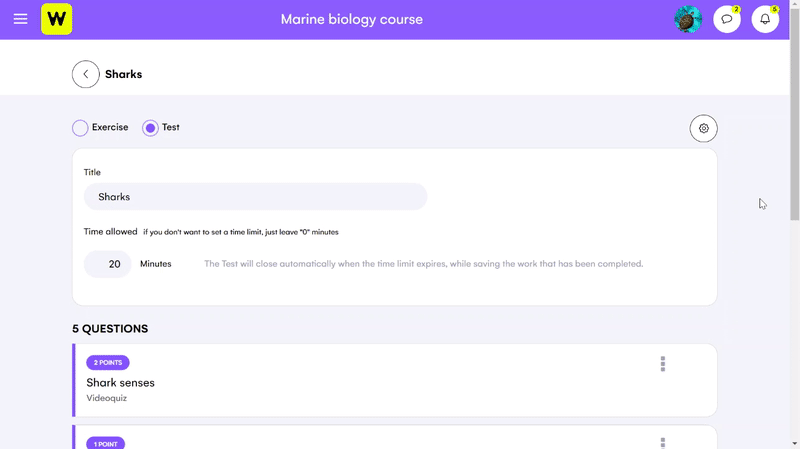 To publish the Test, click on Publish in the bottom right: a recap box will be displayed, and from here you can review the settings. Look at Vote and Result to check how the Test will be returned and click Confirm to publish it: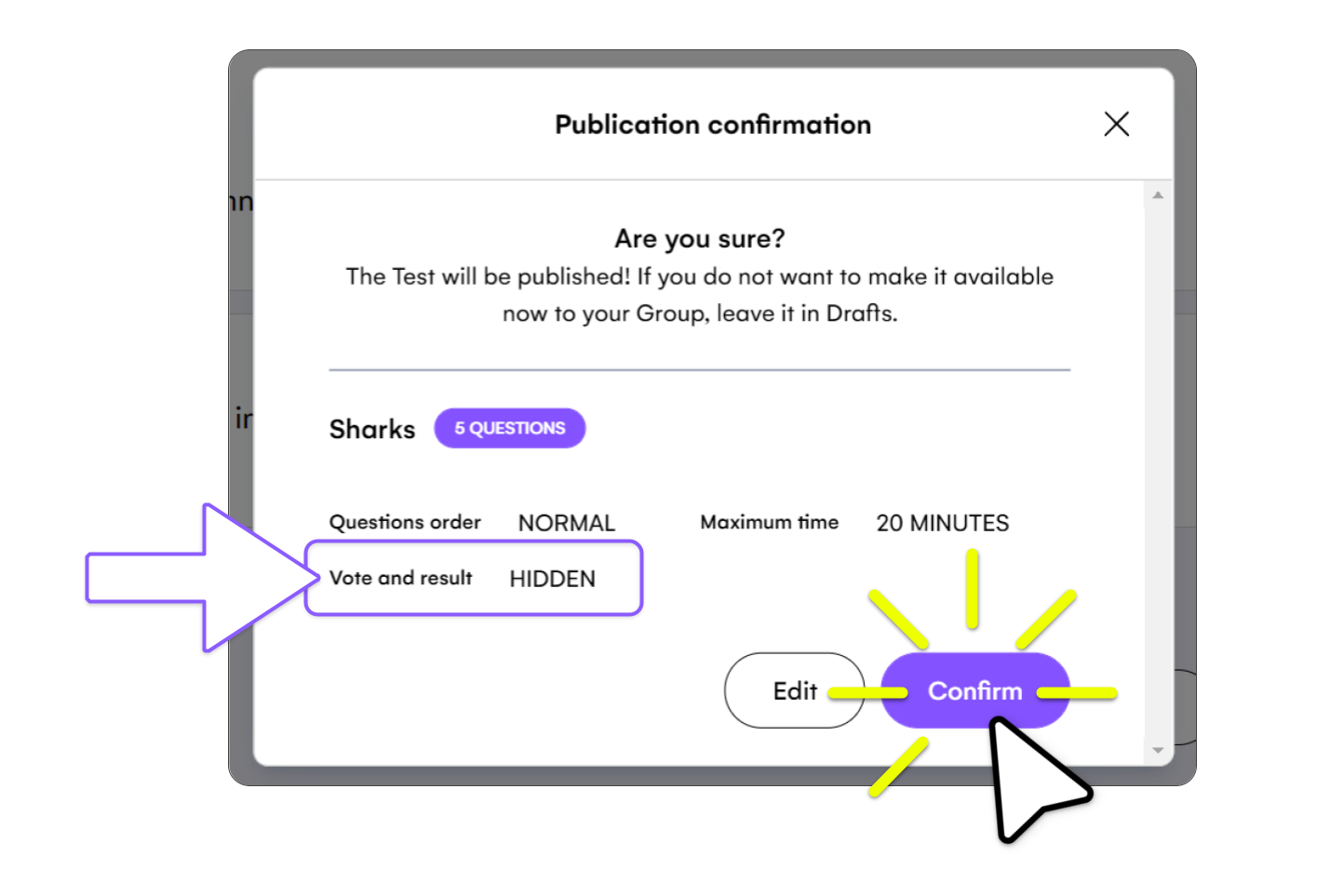 PLEASE NOTE: after publishing it you can still edit the Test, questions, and settings as long as no learner has not taken it.
As learners start taking the Test, this orange alert will inform them that the results will be visible only after the instructor's corrections: