You can set prerequisites to limit access to a certain Lesson. For example, you need your student to finish Unit 2 and complete a Test before they can access materials in Unit 3.
Prerequisites can be:
having viewed a specific Lesson first before accessing another Lesson;

having passed an

Exercise or Test with a score of 6 or higher

.
Open a Lesson and click on OPTIONS - located at the top right corner and select PREREQUISITE from the drop-down menu: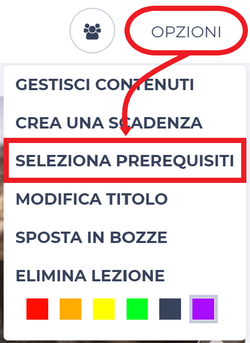 You can search and select from a list of Lessons and exercises/tests that students must have completed first. You can choose more than one prerequisites.
You can remove a prerequisite by clicking on the ⛔ button.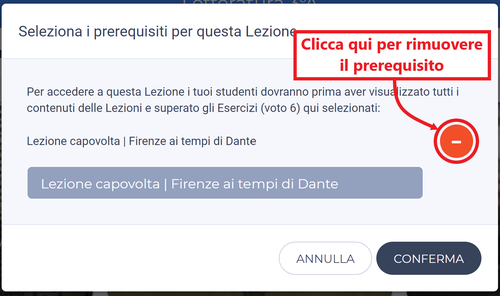 Click CONFIRM to save the prerequisites.