A Live enables you to attend a remote lesson and interact with the instructor and other Group members. From WeSchool you can join a Live session using these video conference services:
Google Meet

Microsoft Teams

Zoom

Other tools, such as Skype, GoToMeeting, Jitsi Meet, etc.
You can attend from your computer with a browser (Chrome, Firefox, Safari, Edge), or your smartphone or tablet through the WeSchool app (available for iOS, Android, and Huawei). Before joining a Live session from a smartphone or tablet, remember to install the app of video conference service the instructor has set up the remote lesson with.
PLEASE NOTE: only the instructor who starts the Live session chooses the service to use. Therefore, if you have doubts, you need to reach out directly to the instructor.
How to join a Live session
To access a Live session, open the WeSchool Group and click on the LIVE button at the top right:
In the event that more video conferences are concurrently active, a dropdown menu will open so you can choose the one to join: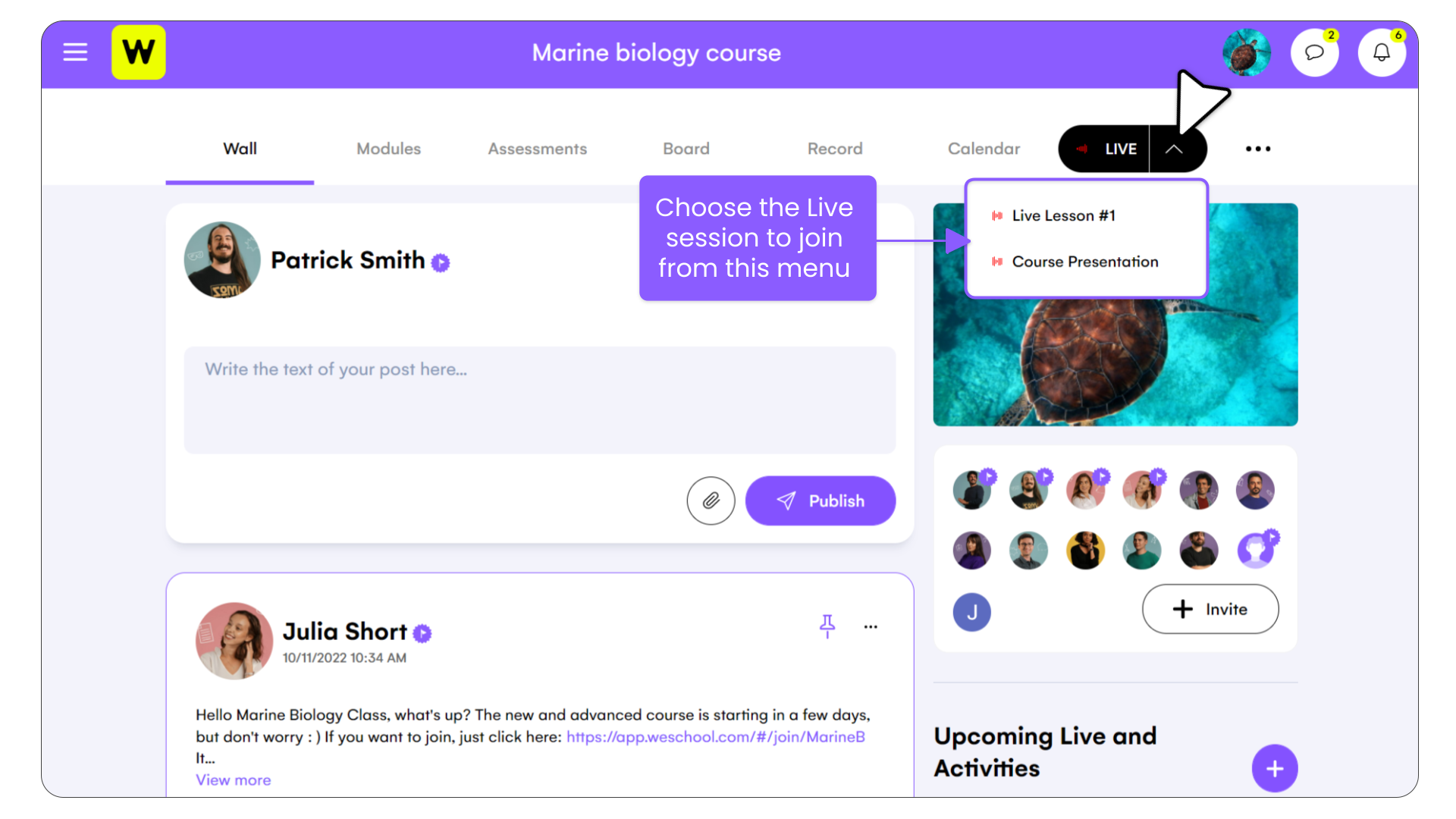 If no Live sessions are running, the Live button will not be visible.
Remember that from the Calendar there's an overview of all the Live sessions. Click here to read how to join a Live session through the Calendar.
PLEASE NOTE: from this point onwards, access arrangements may change depending on the videoconferencing service.