To invite instructors into your WeSchool Group you have to use an email invitation.
From the Group Wall click on the + Invite button in the participants' box on the Wall: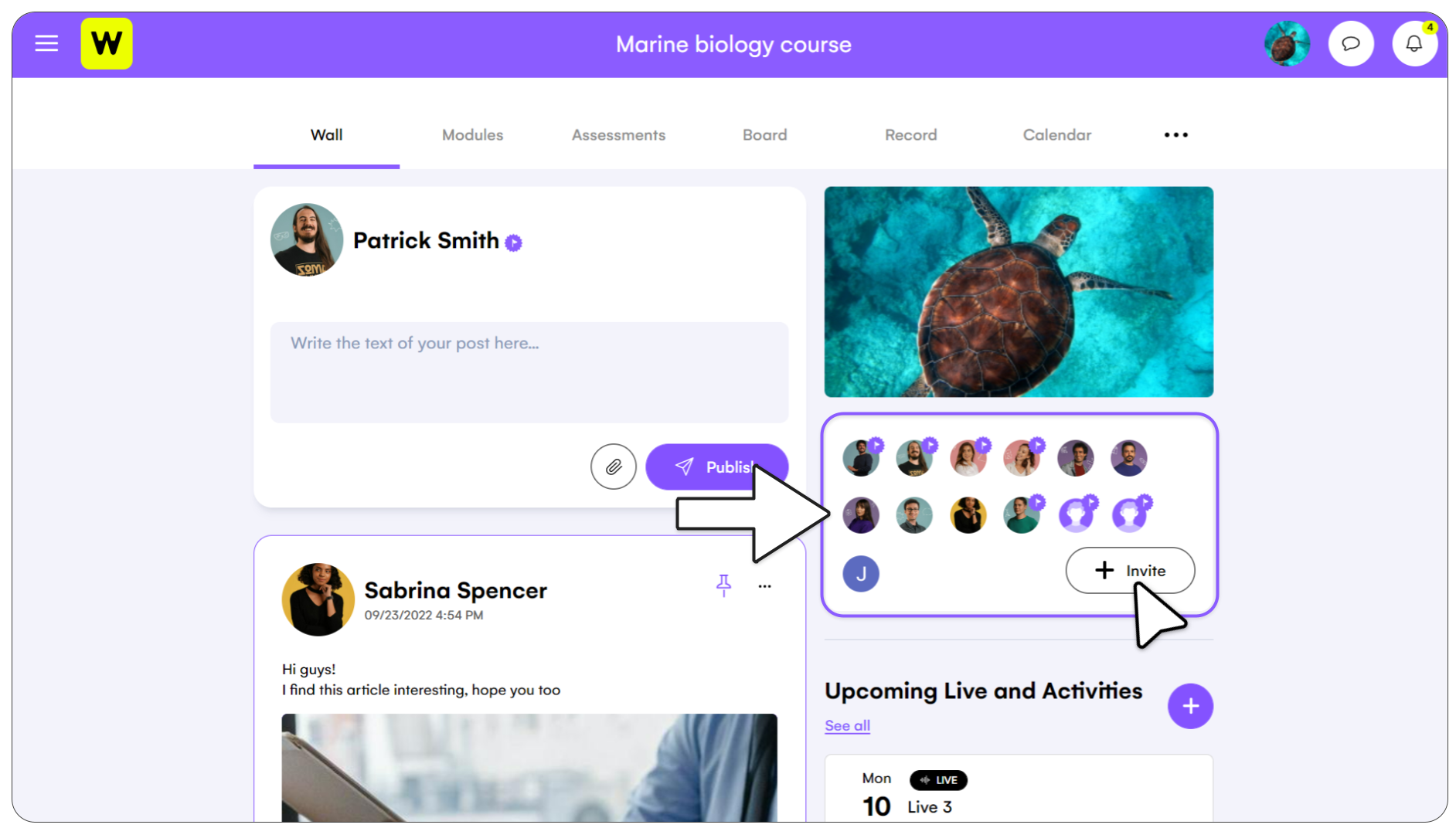 From the Invite section of the Group's settings, click on the Instructors button under Personal invitation: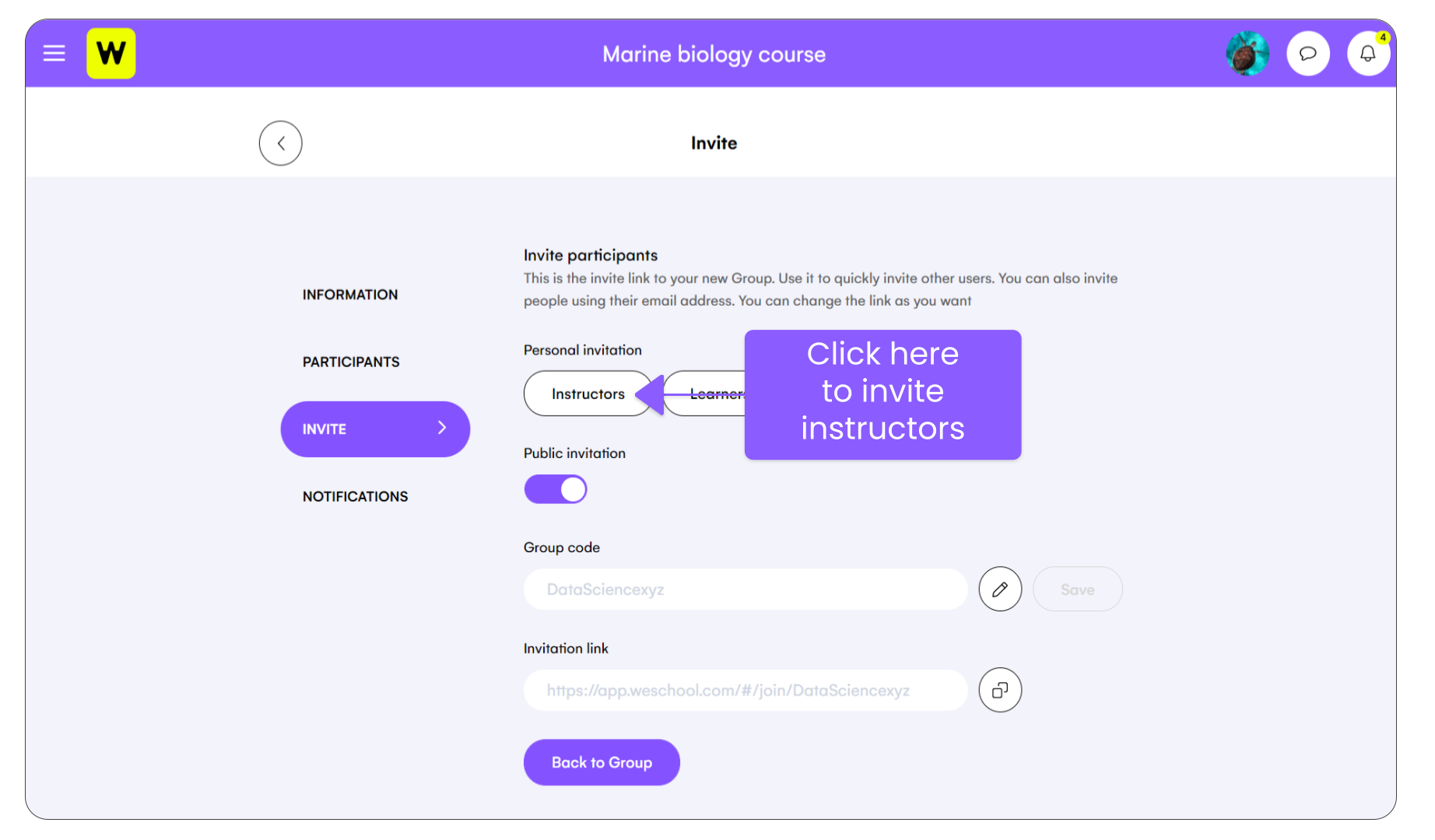 Here insert the email addresses of instructors to be invited; then click Invite: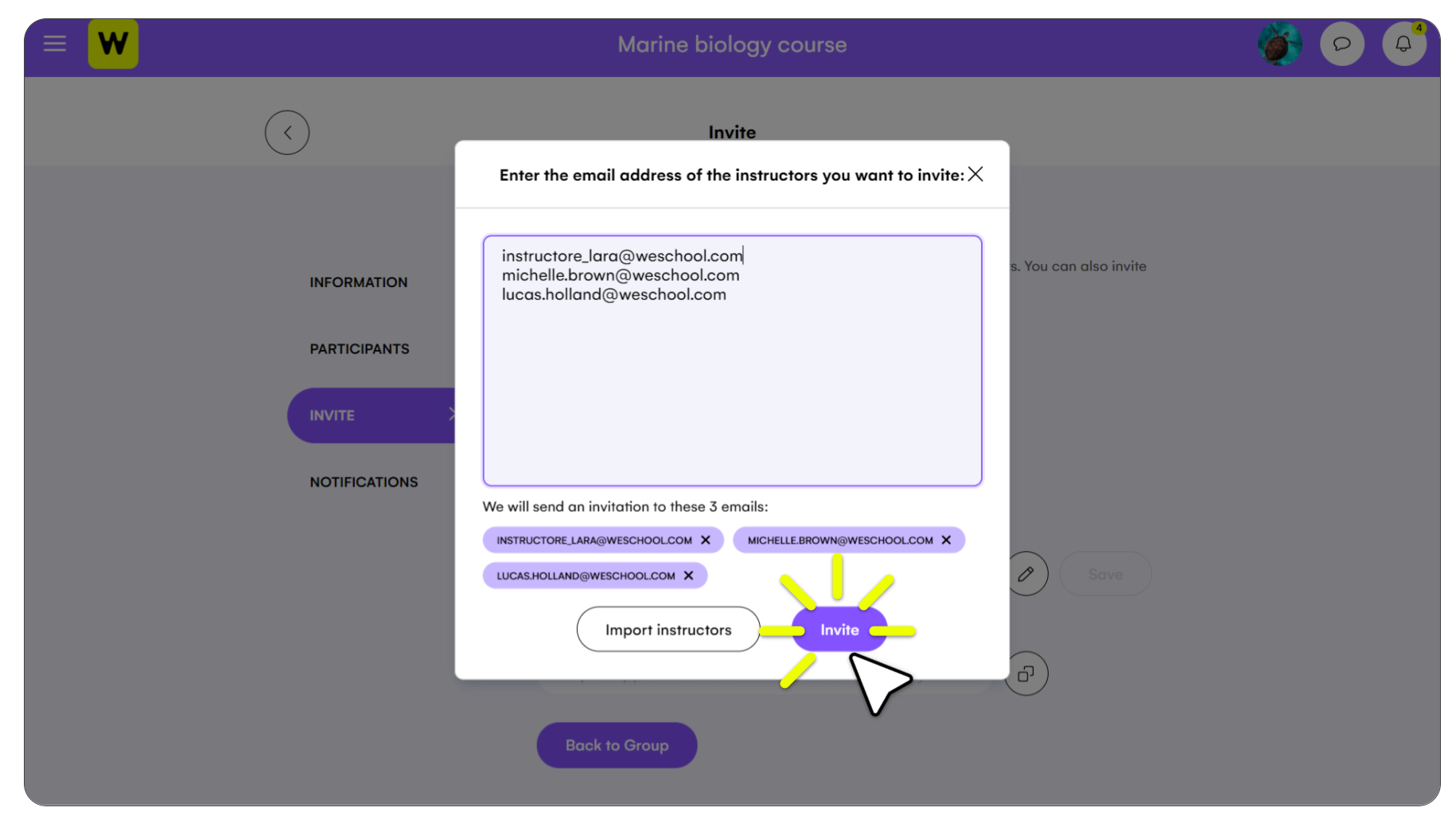 The instructors will receive an email (ask them to also check their spam!) through which they will be able to register and log in to the Group.