If you are an underage user, you need to log into WeSchool for the first time and enter a Group not associated with a school, you must receive the approval from your parent or from yourlegal guardian first.
To ask for approval, log in from the Login page and then send the request directly from WeSchool. You can choose between:
sharing the activation link

with a parent or a legal guardian. You can copy the link and directly share it with them

sending the approval request via email

. You can enter your parent's or your legal guardian's email and click on

Send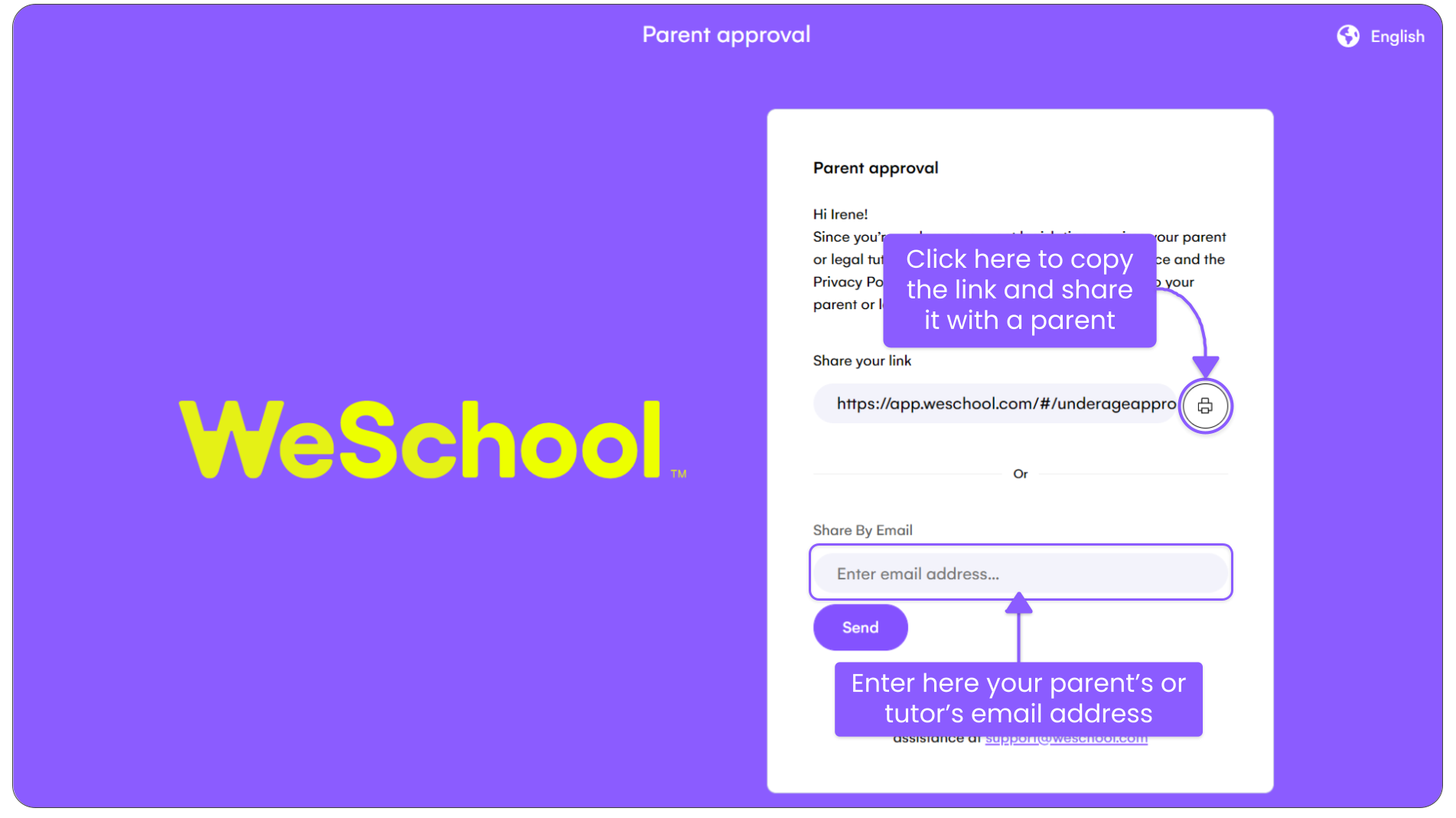 PLEASE NOTE: this page will appear anytime you log in until you receive the approval.
As soon as your account is authorized by your parent or your guardian, you will be able to log into WeSchool.
Here you can find a complete guide about underage users' registration.