The WeSchool Chat is a tool for one-to-one conversations, designed for:
interacting privately

with a user

asking instructors for

methodological and technical

support
sharing files

of any format
All the users can open a new conversation with another user; the chats are always individual, and no group chats are provided. To start a new chat, click on the profile icon of a user (for example, from the Wall or from the Participants box on the right side of the Wall):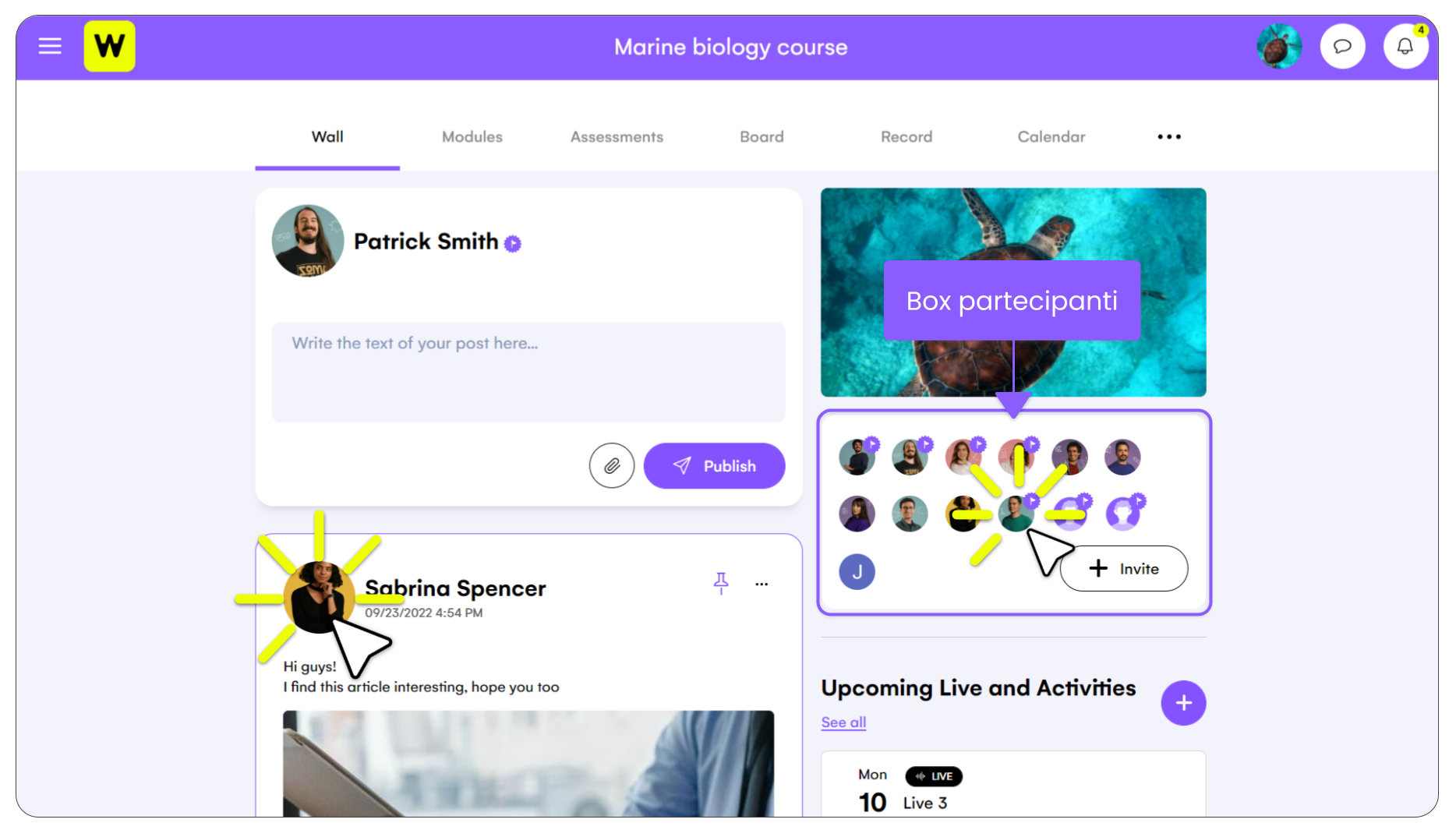 Then click Write a message; now you can send a message or attach a file.
Type your message in the box at the bottom and click on the arrow button to send: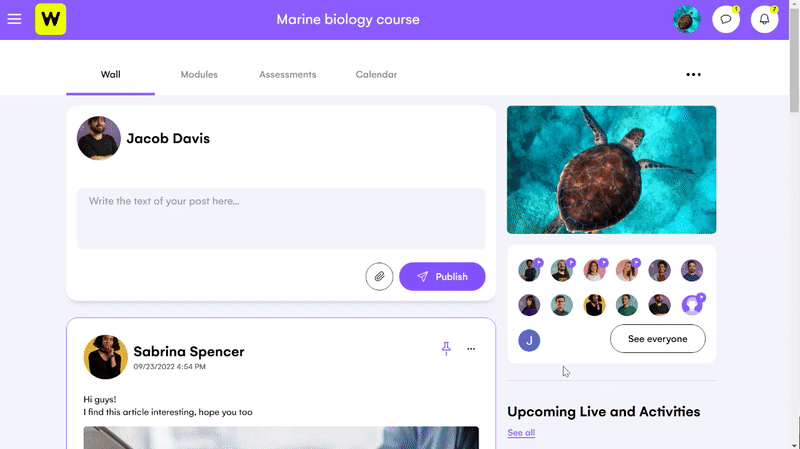 To attach a file you can simply click the paper clip icon in the bottom left and select it from your device:
Before sending it, you will be able to see a preview of the attached resource in the center of the screen and add other attachments. You can also remove a single attachment or all of them. Click on the arrow icon at the bottom right to deliver the attachment: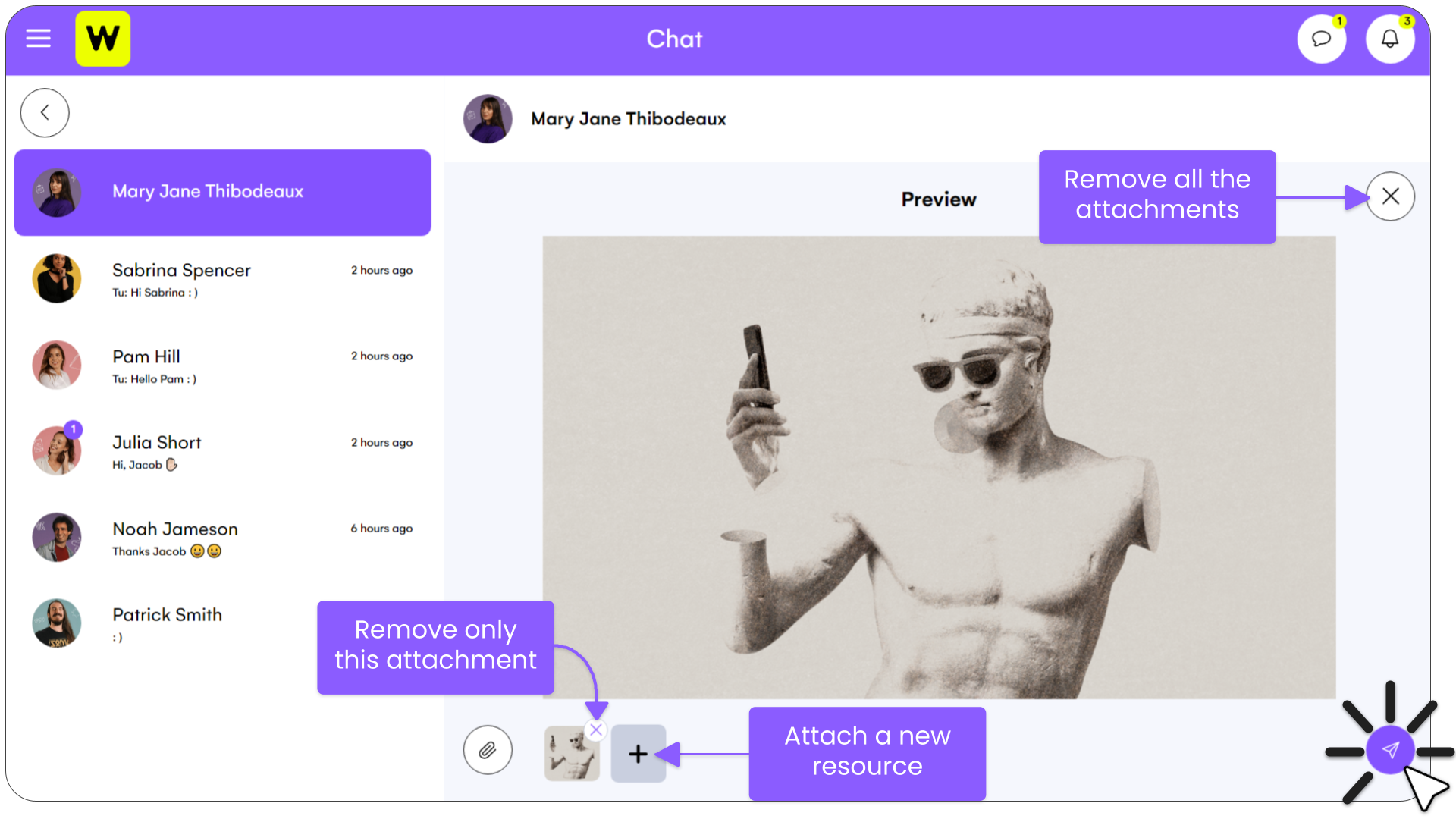 PLEASE NOTE: if you have sent a message with a mistake or typo, or you have delivered it to the wrong person, you can delete the message. Click here to read how to delete a message.
When a user receives a message from you, they will see it in the speech bubble icon in the top right and within the chat menu:

When you're logged in from the WeSchool app (available for Android, iOS e Huawei), you'll receive a push notification any time you receive a message. Press the notification to read the conversation:

You can also choose to receive an email notification when you receive a new message in the Chat or mute specific conversations. Click here to read how to manage message notifications.
PLEASE NOTE: You will always find all your conversations ordered from most recent to least recent in the chat menu.