Just finish explaining a concept and want to make sure everyone understands? An Instant is like a pop quiz and a very convenient tool to check, in real time (and also in a fun way), who was actually paying attention.
The only requirement is that your students have to be in the WeSchool environment when you launch this.
How to launch an Instant
Launching an Instant is very simple, just follow these steps:
First and publish an Exercise or a Test
Click on the lightning bolt button next to the exercise or test you want to launch

As soon as you launch an Instant, all the activities on the students account will be halted and they will get this message.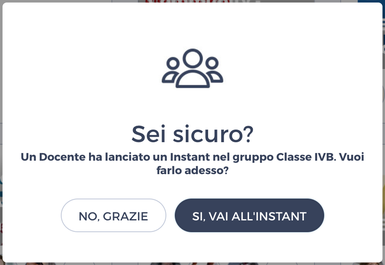 You can monitor the progress of the Instant. You can see who's started and who hasn't. Once they've completed the exercise or test you can see their final score.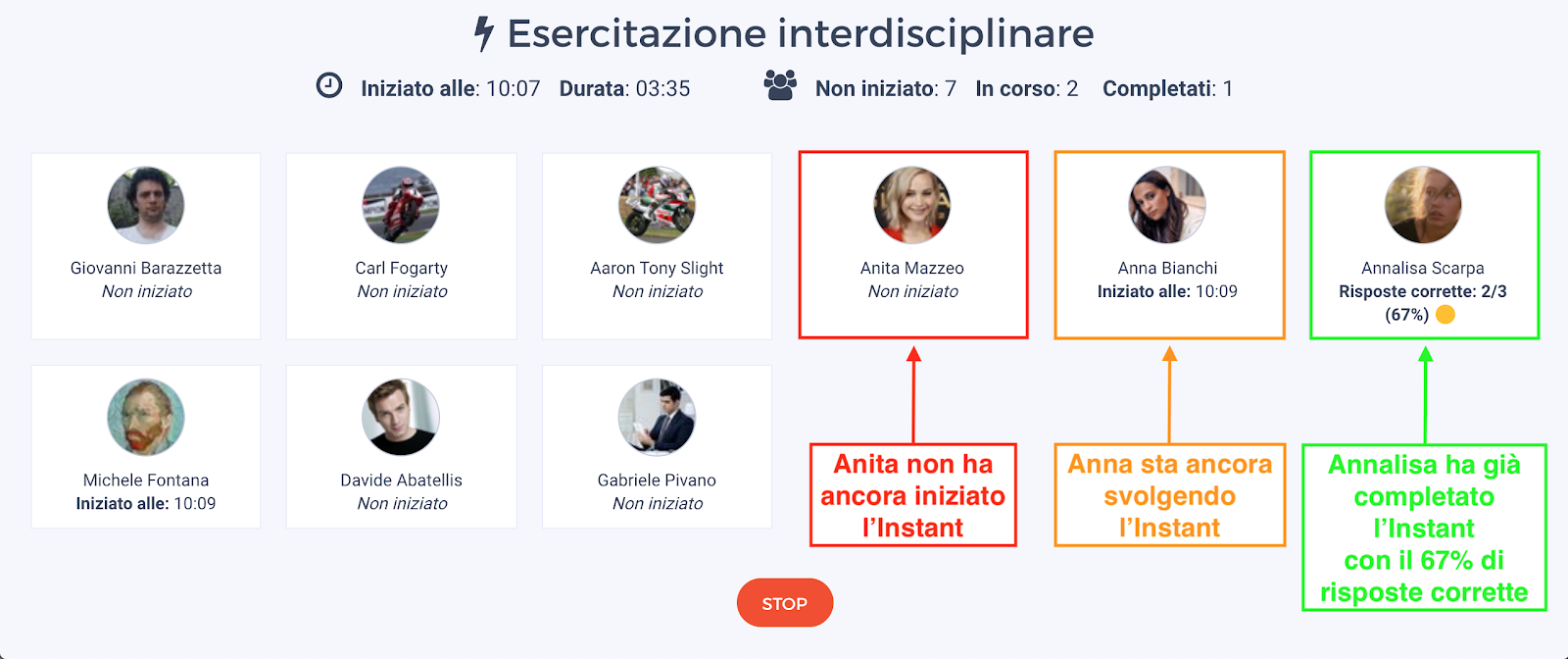 If you leave this page and want hop back onto it at a later time, click on FOLLOW from the exercise or test page.
NOTE: you can only launch one Instant per Group at any given time.
How to stop an Instant
You can stop an Instant by clicking on STOP on the progress page or on the exercise/test page.