Have you just finished explaining something and want to make sure everyone has understood? Have you finished a module and want to know if there is anything unclear to the whole class? An Instant on WeSchool is a very convenient tool to check in real time (and in a fun way) who is taking your module and the level of your learners' preparation, thanks to automatic reporting.
The only requirement is that each pupil has a device to hand (e.g. a computer, tablet or smartphone) and that they are connected to WeSchool from their browser or app.
How to launch an Instant
Preparing and launching an Instant is very simple: first, create an Exercise or Test and post it; then click on the lightning bolt icon next to the Assessment that you want to administer to your class: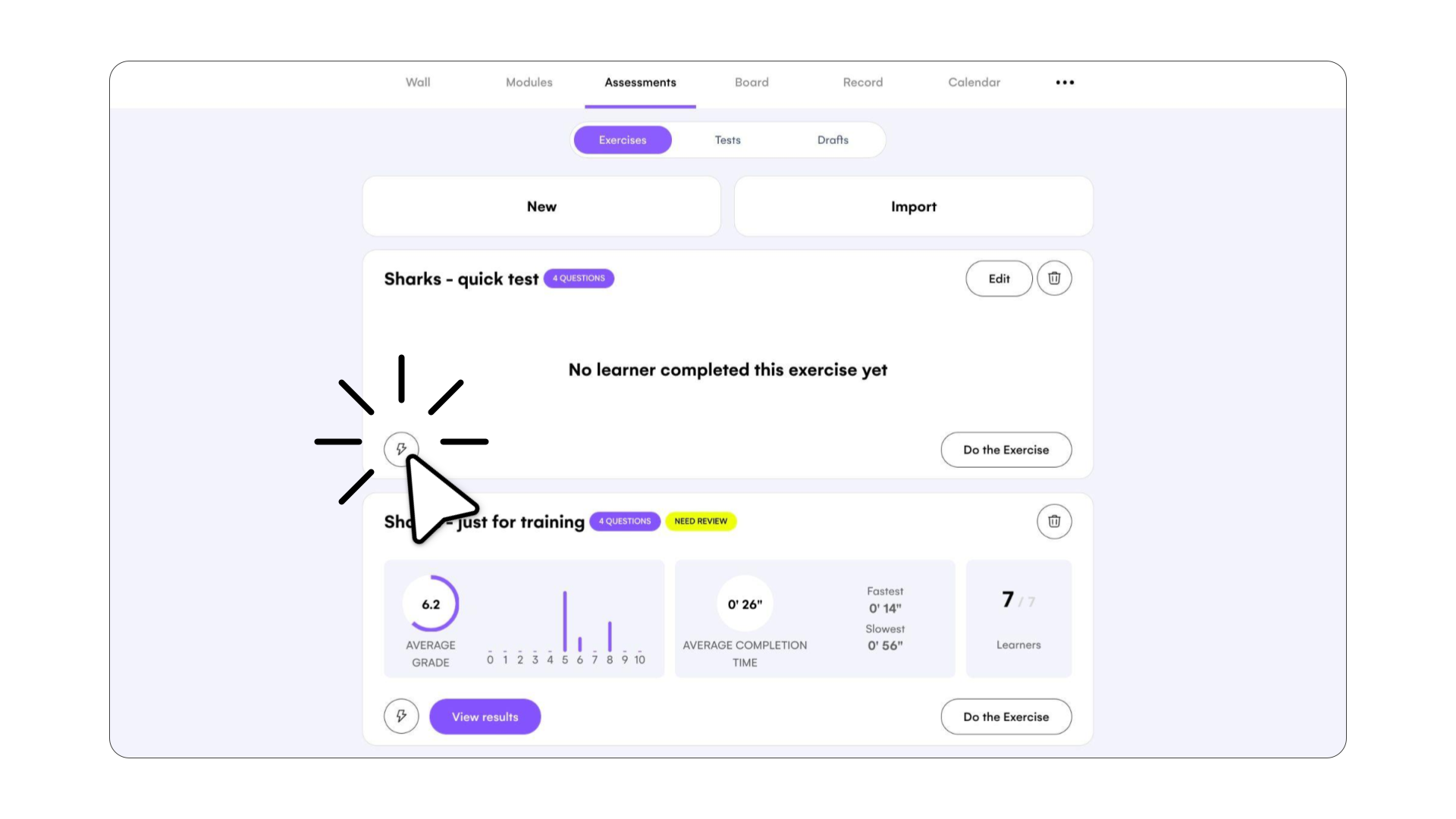 As soon as you launch an Instant, all your learners' activities on WeSchool will be halted and they will all be taken to carry out your Exercise or Test; if they are from another Group, they will get this message: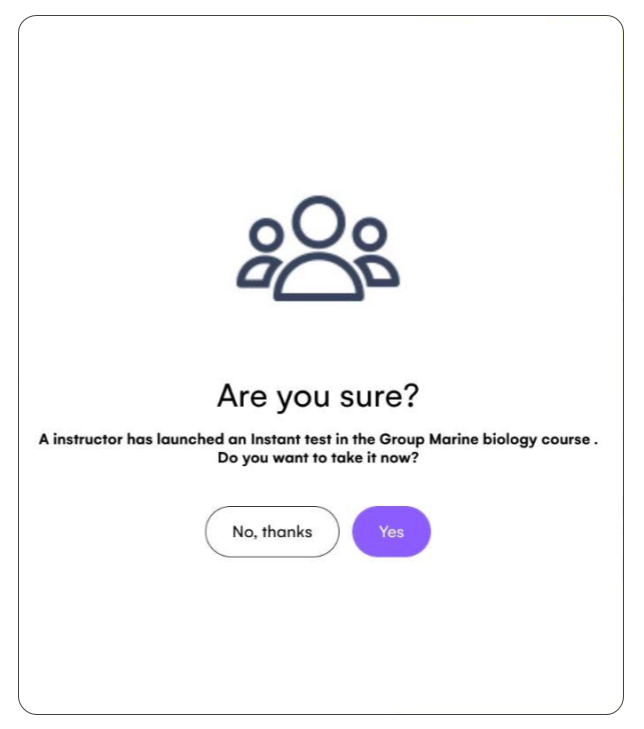 Clicking "Yes", your learners will start the Assessment; you will be able to follow in real time the progress of every learner in your class: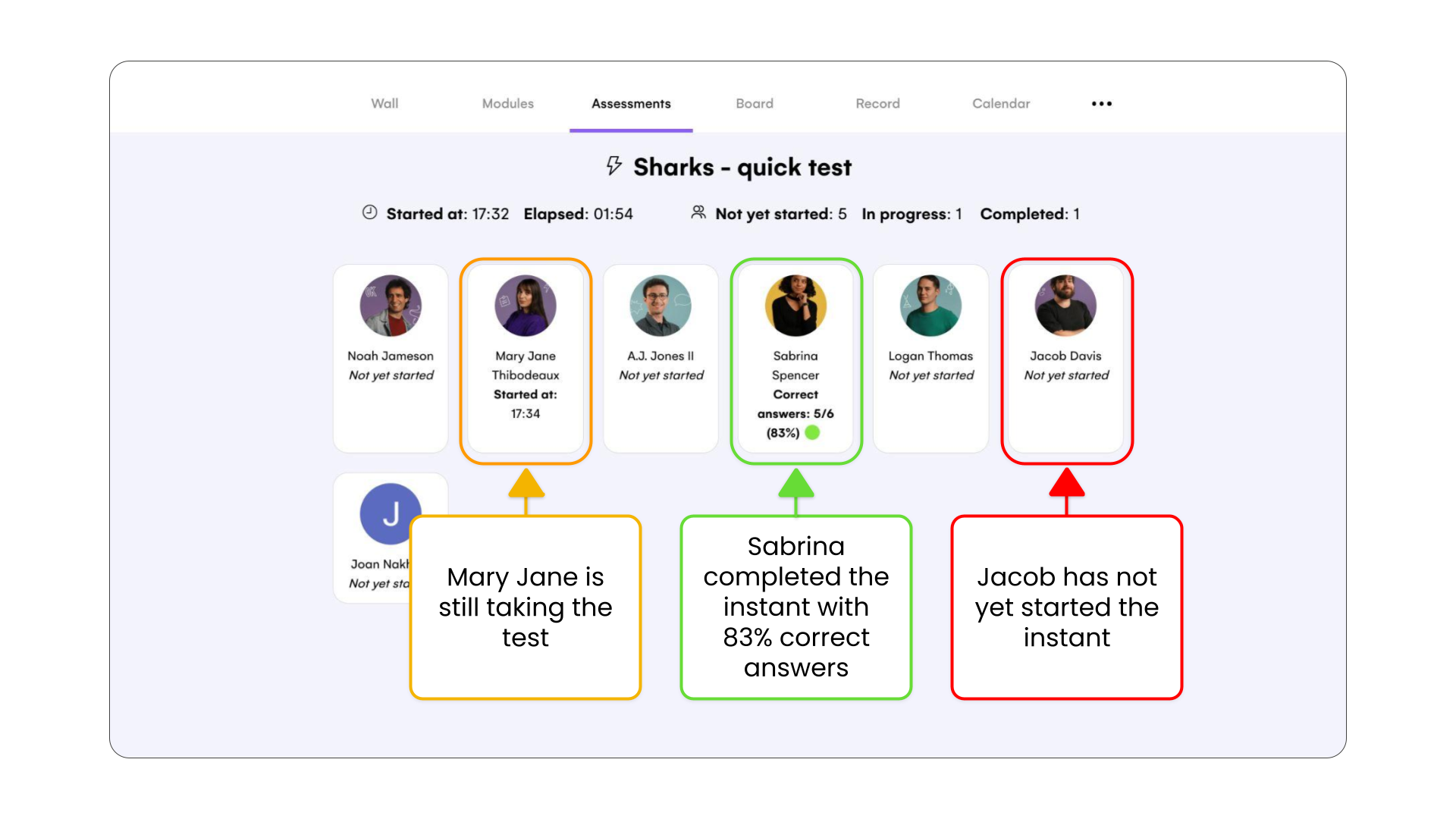 If one of your colleagues has launched an Instant in a Group that you are also in, you will get the following message on your screen; by clicking "Yes" you will be able to follow its progress: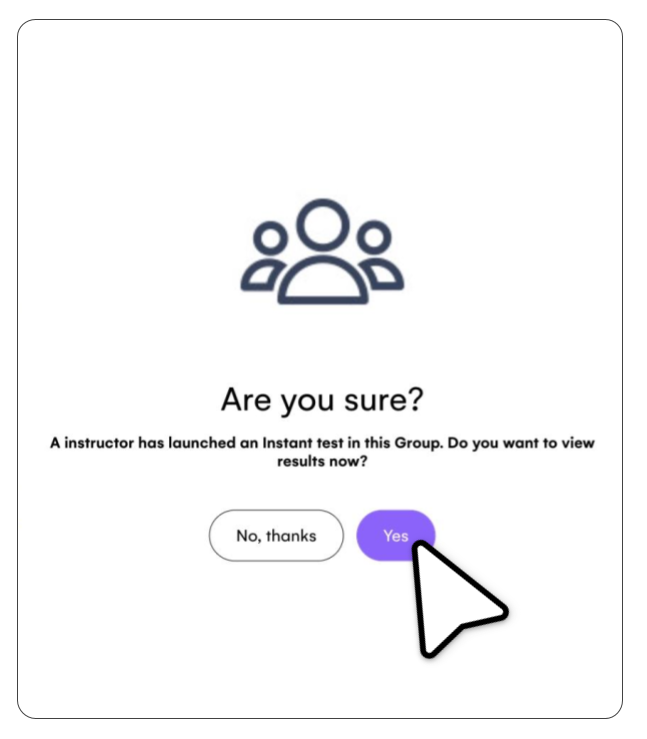 If, on the other hand, you want to view the progress of the Instant later, you simply have to login to that Group and click Follow from the Assessment area:

Remember: in each Group there can only be one Instant active at the same time.
How to stop an Instant
If you have launched an Instant and want to stop it (basically, like if you pick up the papers from a surprise audit in class…) you simple have to click on Stop on the Instant's page or on the Assessment page: