Creating a new Group on WeSchool is very simple and straightforward. You just need to complete these steps to set up a new Group.
From the My Groups page click on New Group: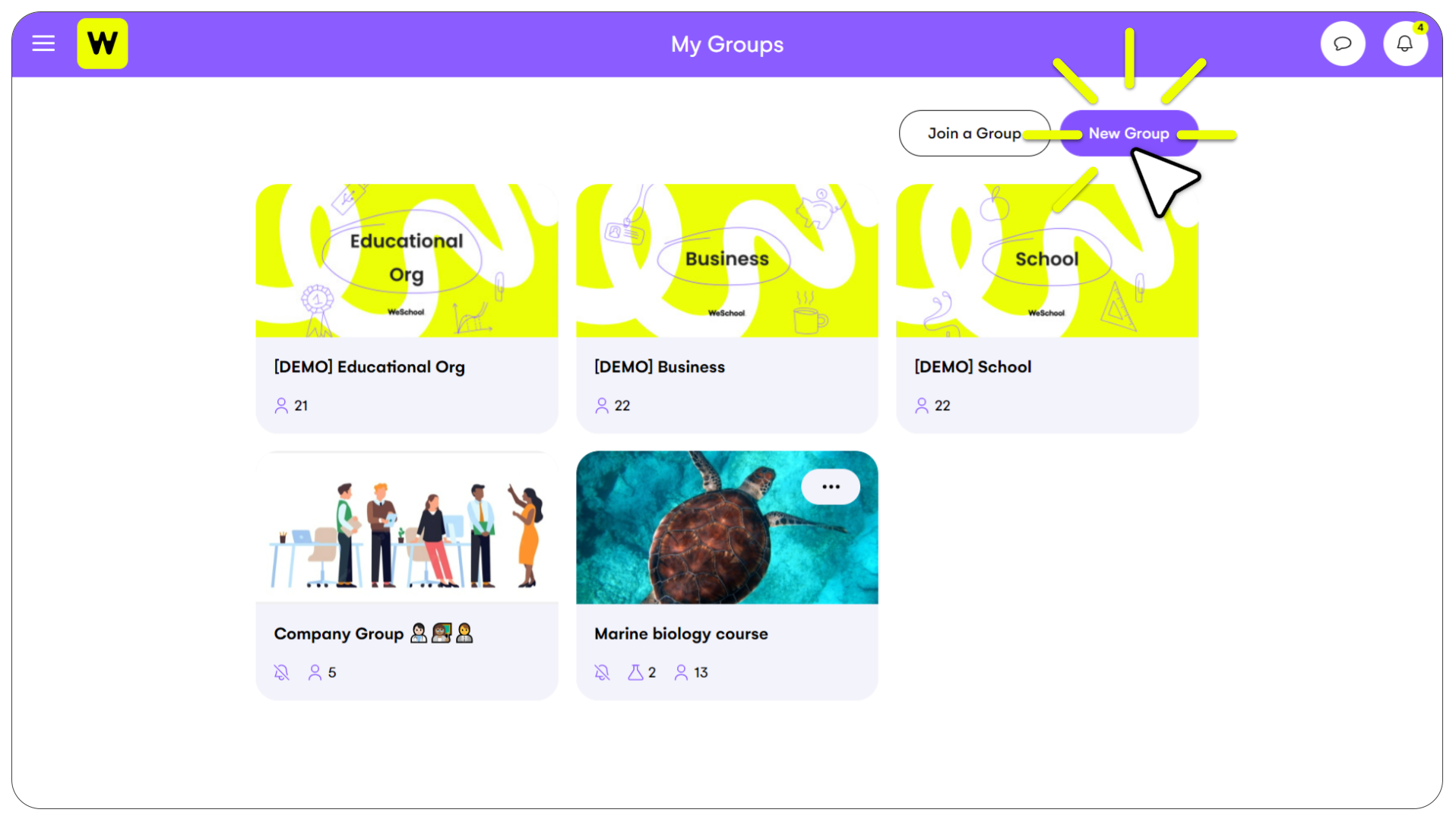 Group's name and type
First, choose the Group's name and indicate the type, you can choose between the following options: School, University, Business, Instructor training, and Other (you can select Other if the Group is for tutoring or repetitions). Then click on Next: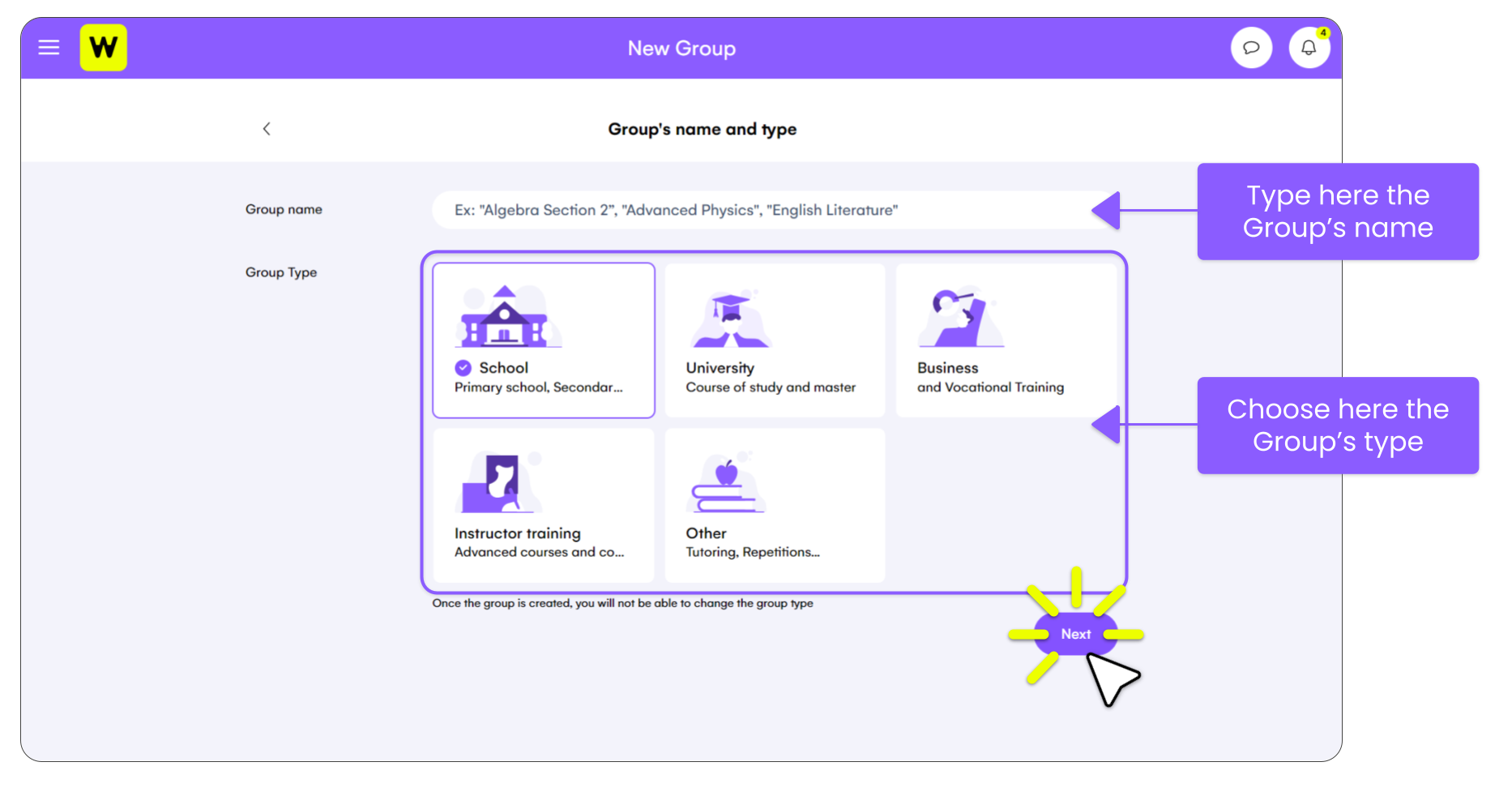 PLEASE NOTE: once the Group is created, you will no longer be able to edit the type.
Group information
If you have selected the School type, select the teaching subject, country, and city your school is located.
Then, search your school by typing the name and selecting it from the search results list. If you cannot find it, click Can't find your school? and request to add it. Click Next to proceed: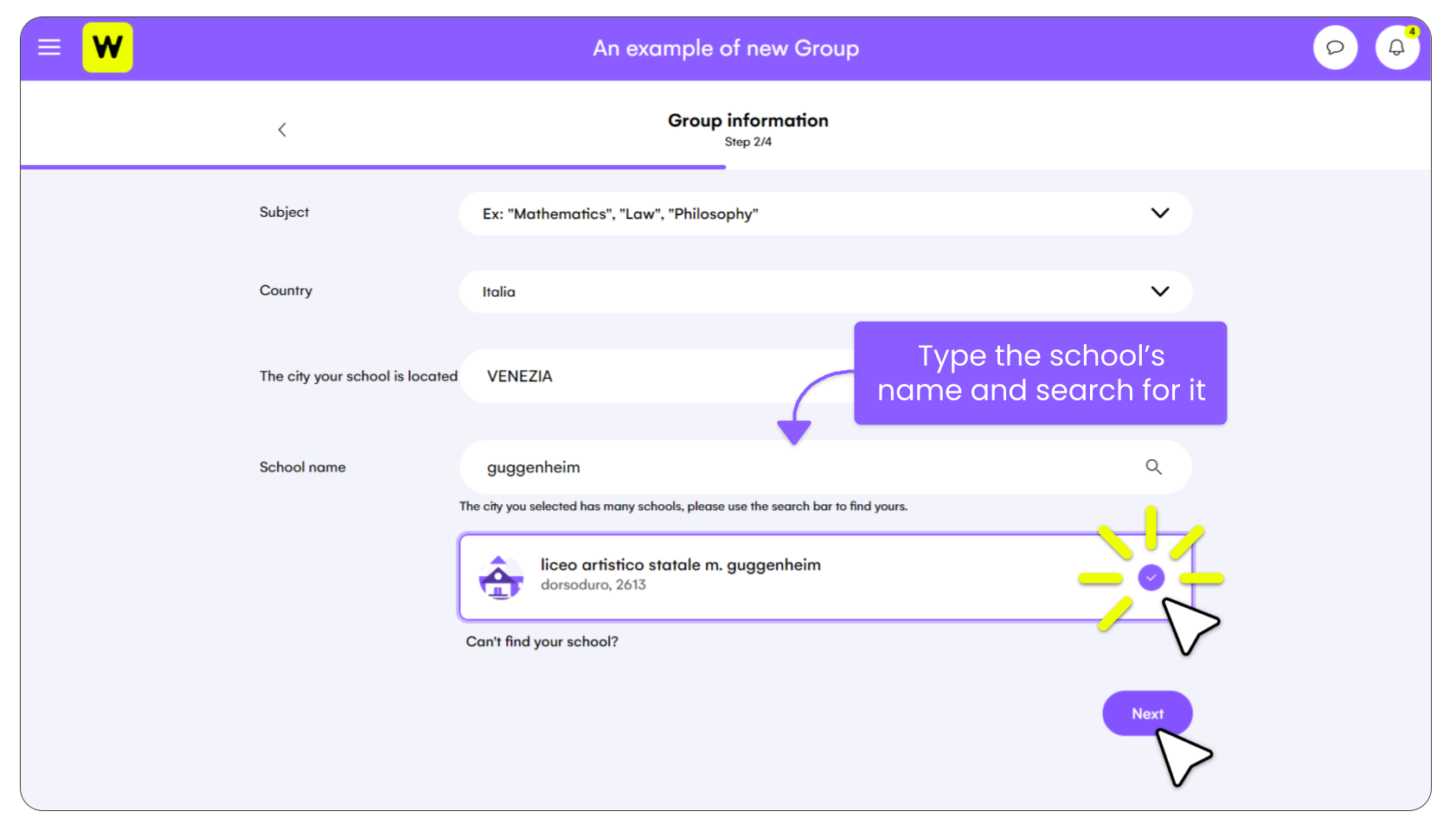 Details
You can insert the main picture of the Group, the Group Icon and the Description Remember that you can edit these images and the Description even after having finished creating the Group.
Click Next to proceed: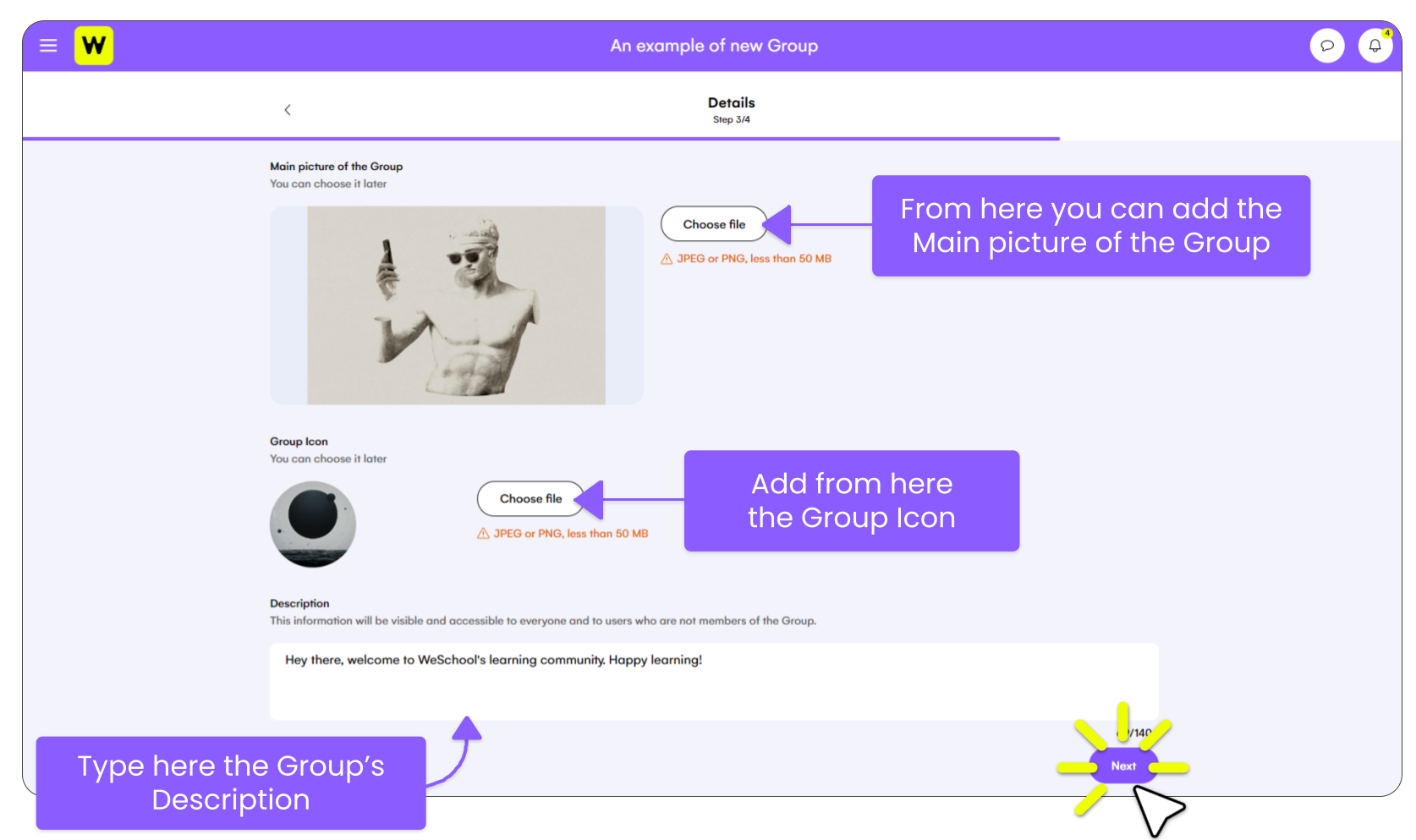 Invite
Lastly, it is possible to invite other users to join the Group:
you can send an

email invite

to instructors and learners

you can

share

the

Invitation link

with users to access the Group. It is also possible to personalize the link (you can edit it now or later)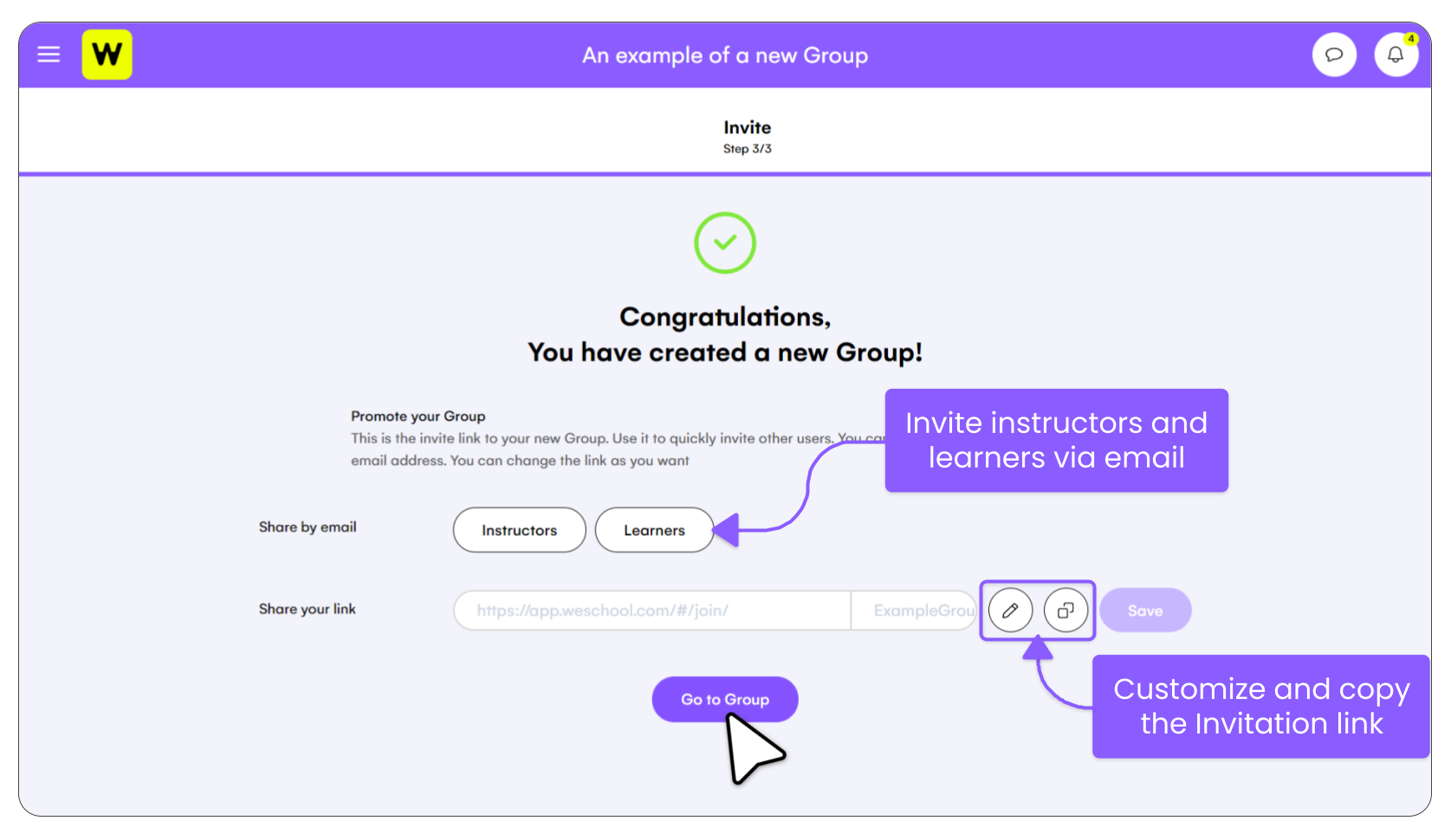 Then, click Go to Group to access your new Group.