A Group is a social learning workspace reserved for instructors and students, where they can gather and share teaching materials, communicate and collaborate with each other and take advantage of features designed to engage learners.
PLEASE NOTE: only users enabled by the Space Admin can add a new Group to the Space. Space Admins can assign the option of creating a new Group from the Space Settings.
Creating a new Group on WeSchool is very simple and straightforward:
Access the Space where you want to create a new Group. Then to start creating a Group, click New Group: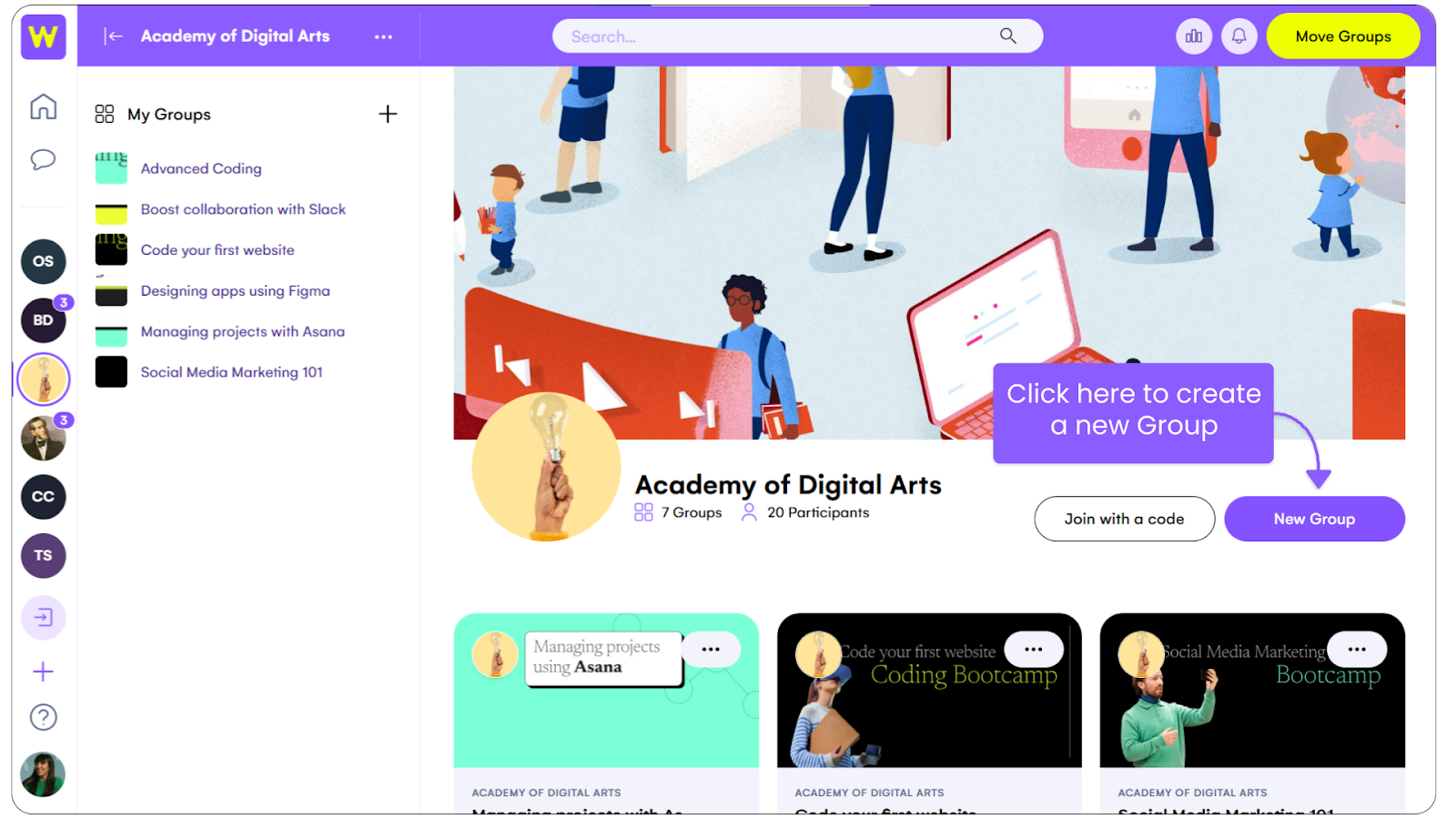 You can also click to + button over the Group list on the left side of the Space: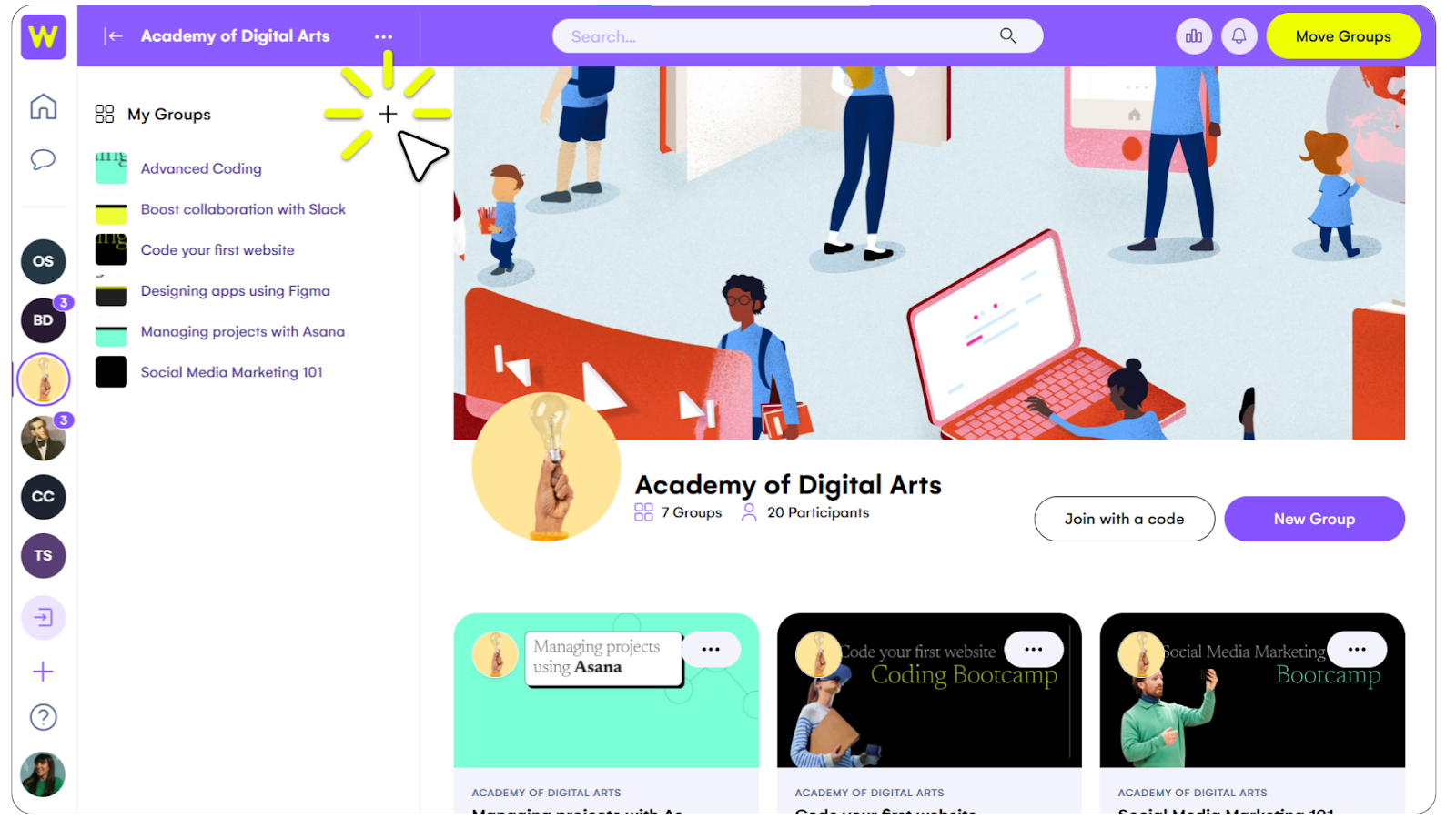 First, choose the Group's name and the subject from the dropdown menu. Then Click Save and continue: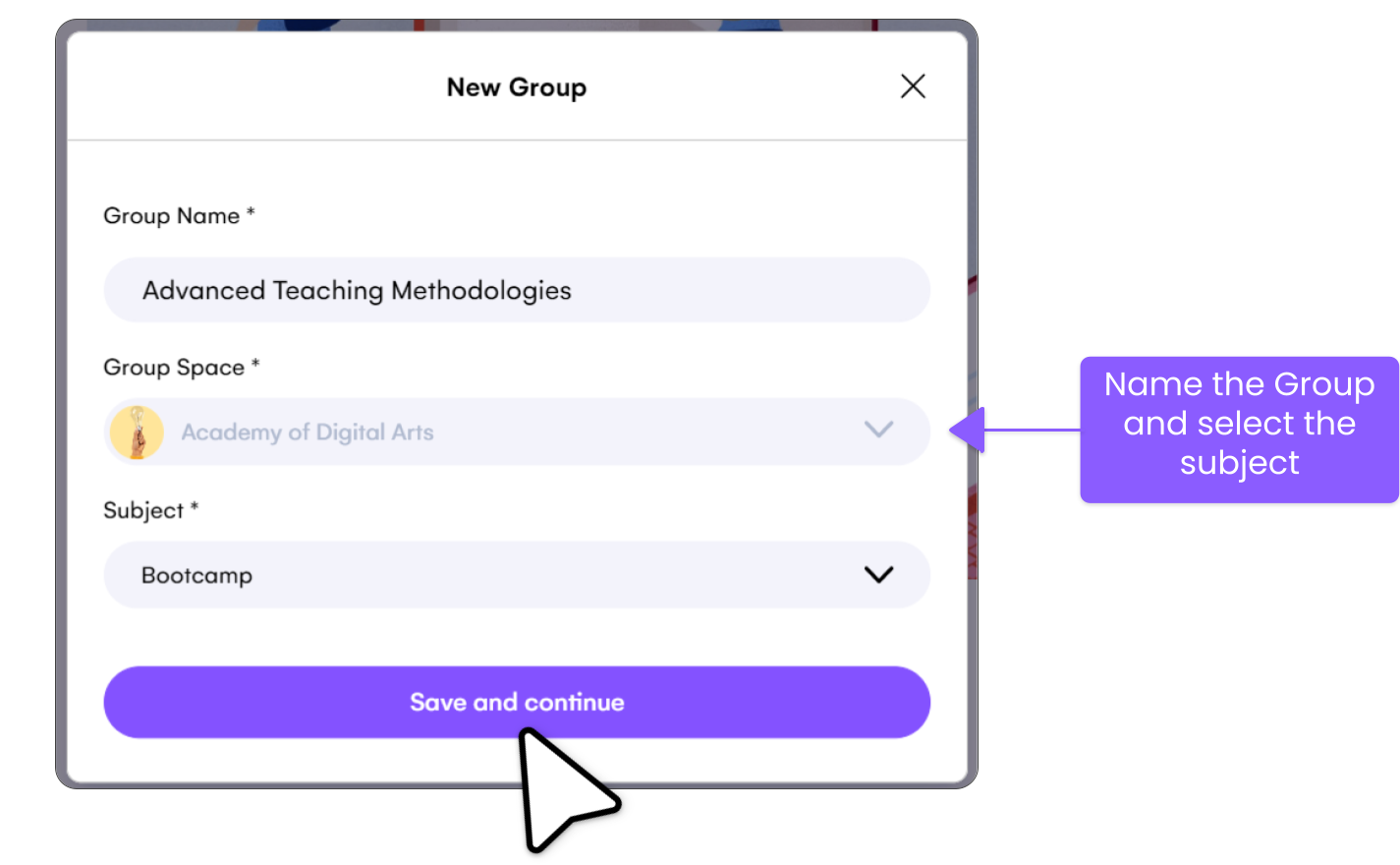 PLEASE NOTE: When creating Groups in a Space of a School or a University, you must also choose the School type.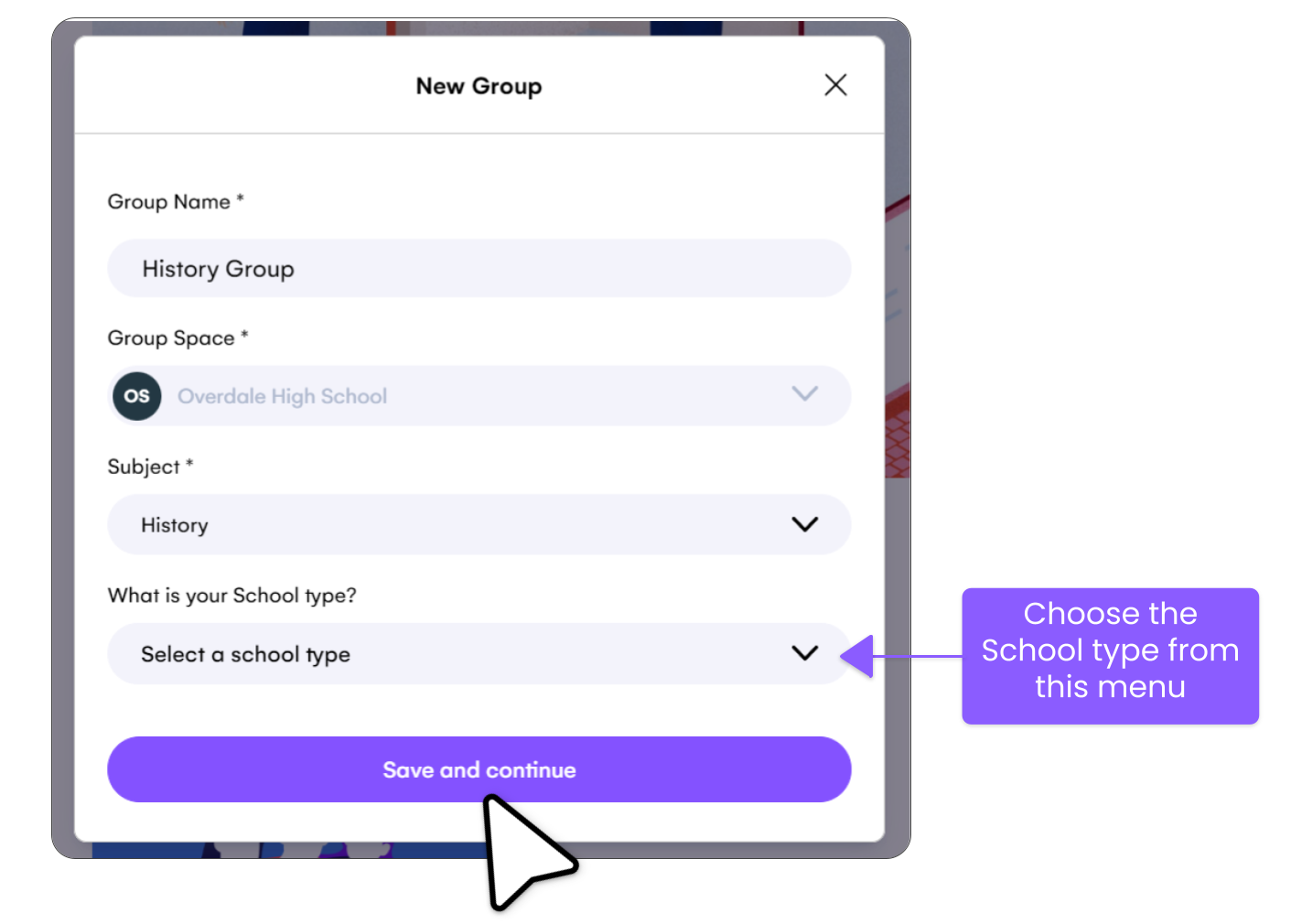 Now you can insert the Group cover image and the Group Description. Click on the pencil icon to choose an image from your device. Click Save to complete the Group creation: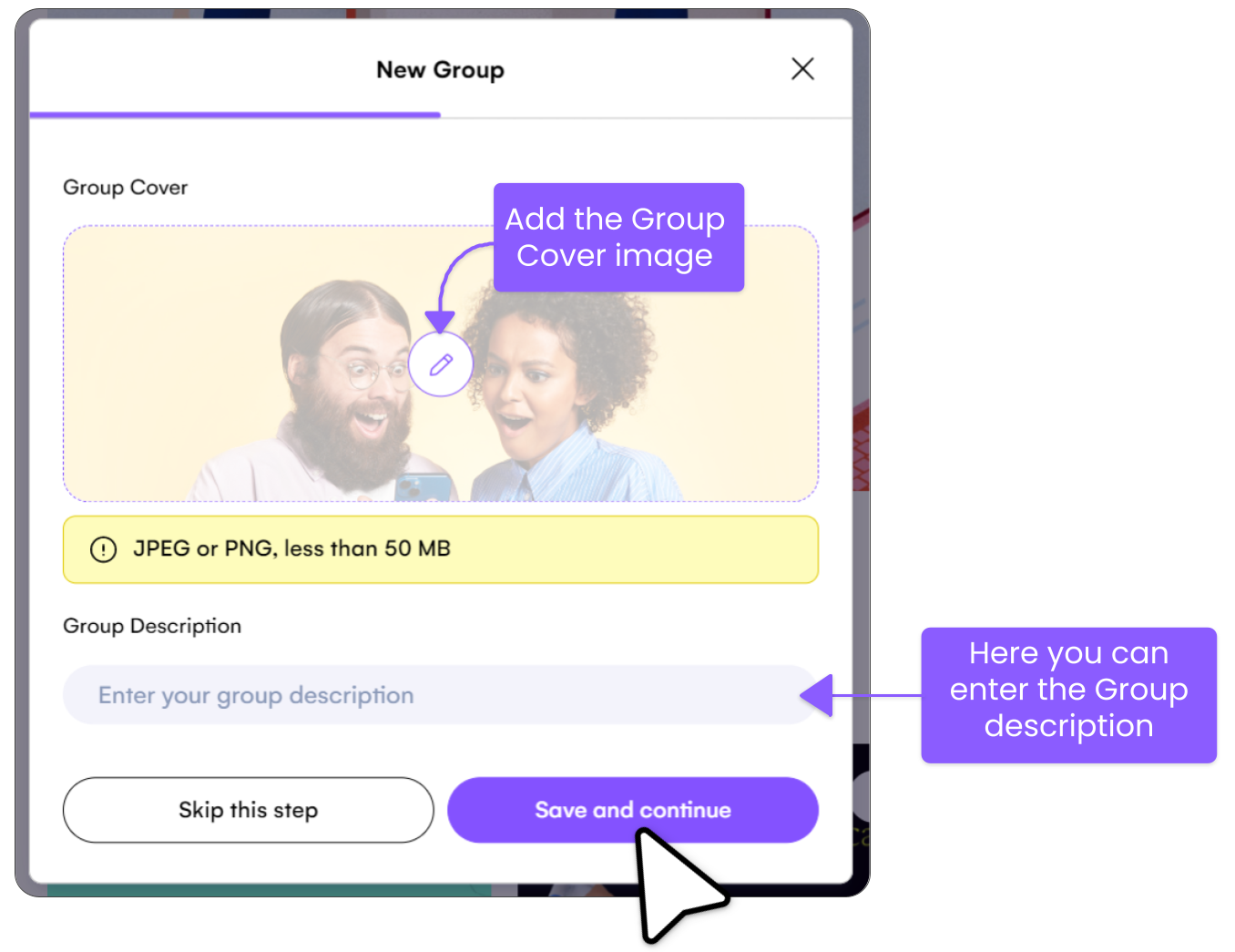 You can also skip this step and edit the images and the Description later, after finishing the Group creation.
Once the Group has been created, you can invite instructors and learners to join and add the first contents in the Module section.