To remove a user from a Group on WeSchool:
once inside the Group, click on

the three dots icon at the top right

and

select View Participants

from the dropdown menu: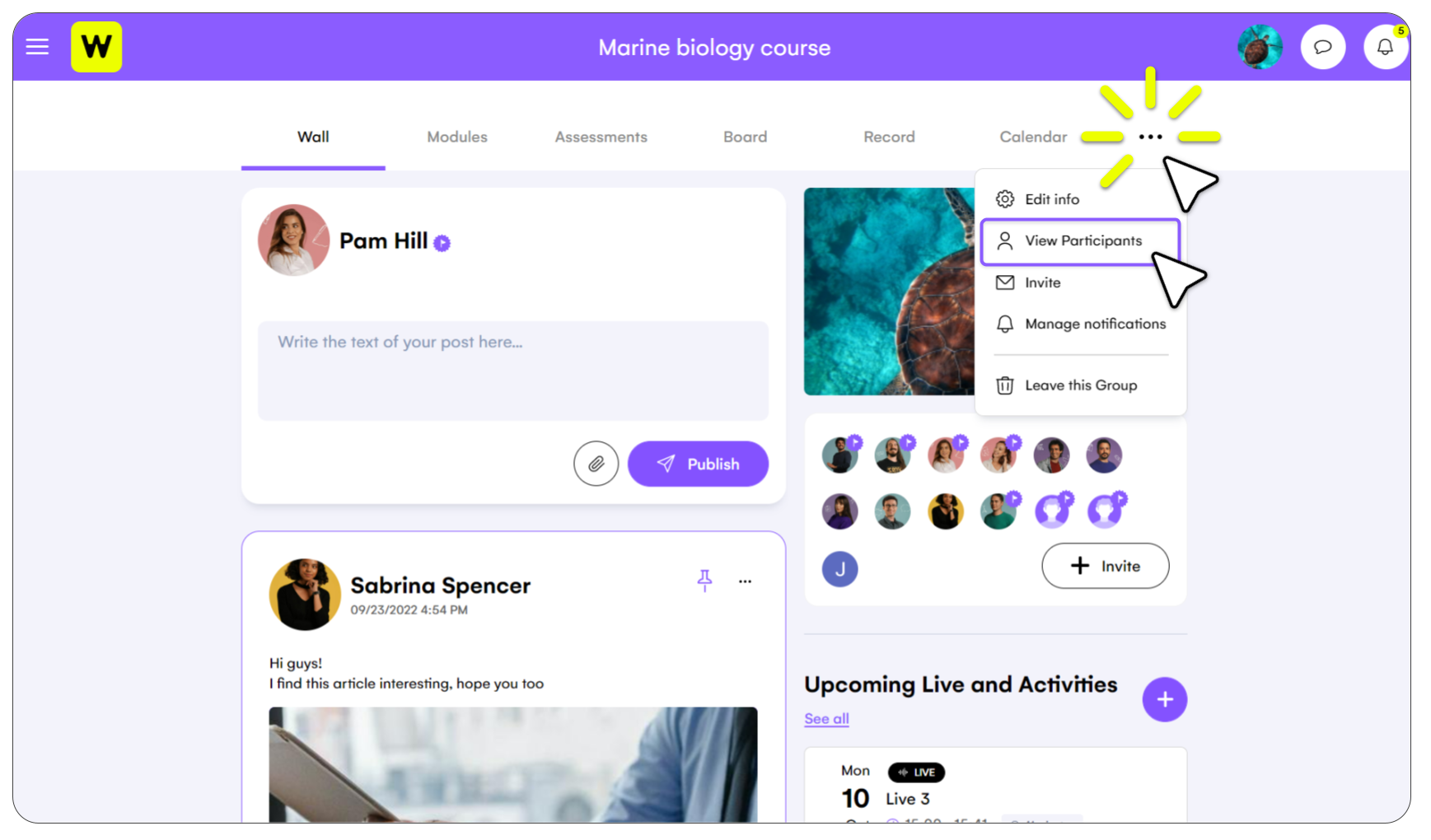 From the

Participants section,

click on the

cog icon

next

to the user's name; then choose

Remove from Group: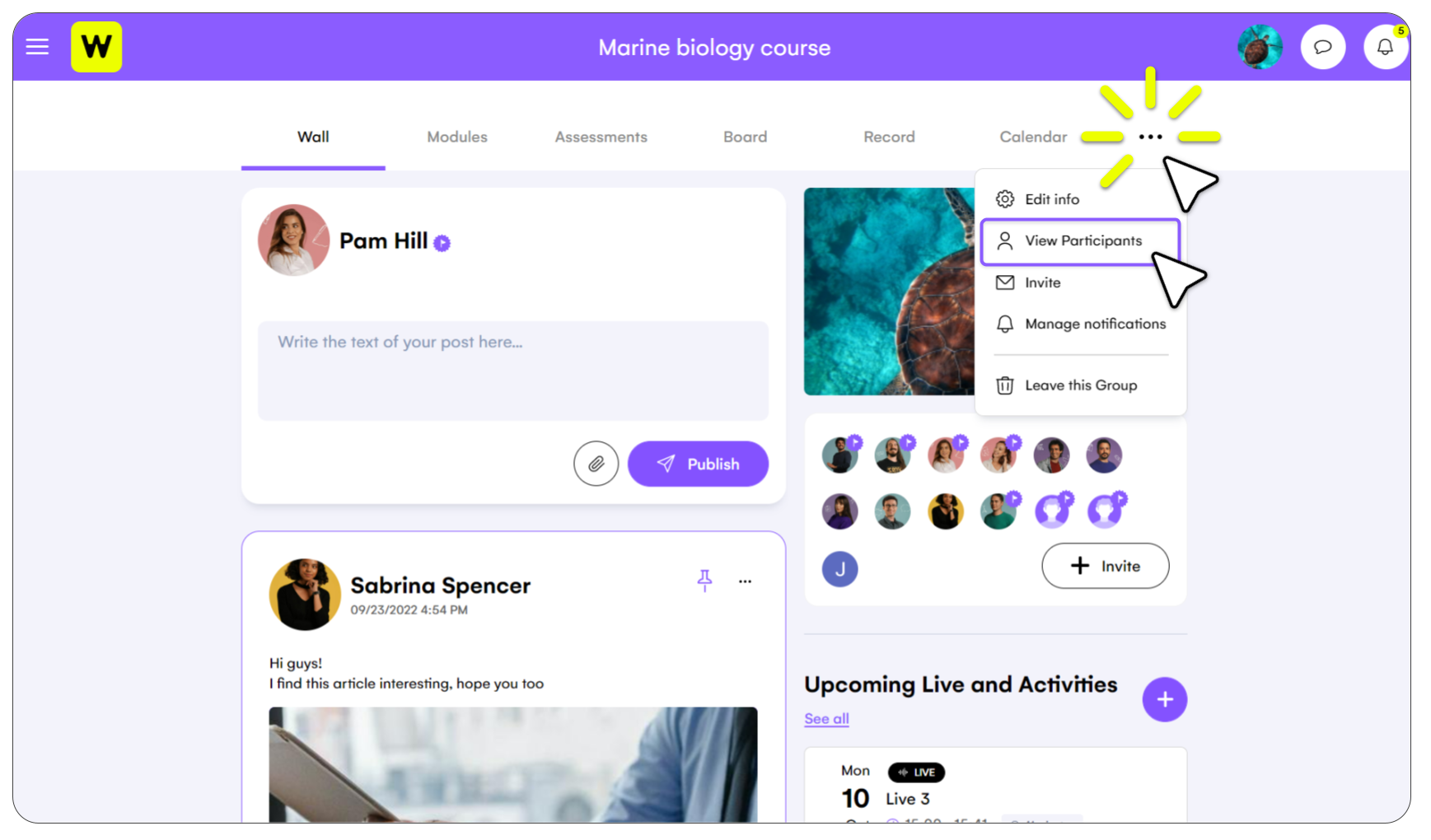 PLEASE NOTE: instructors are allowed to remove a learner while removing an instructor is only available to the instructor who has created the Group (or Admin).
If the user to be removed has been invited via a personal invitation and has not yet accepted it, you have to cancel the invitation, so he will no longer be able to join the Group through the previously sent invitation.
Click here to read the tutorial explaining how to cancel a personal invitation.